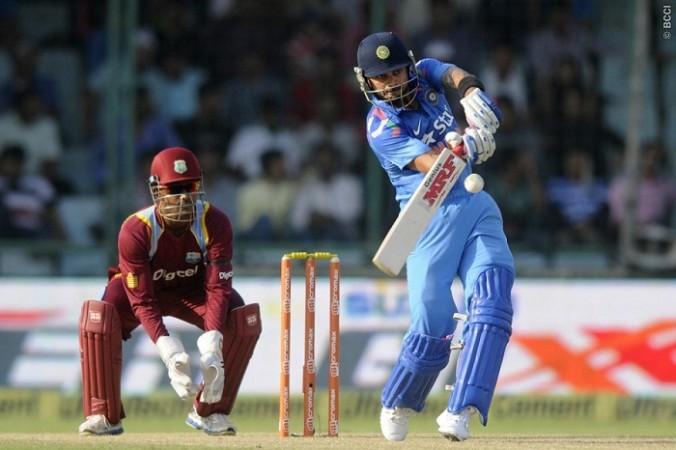 Ah India vs Pakistan – it really does not get any better than this in World Cup cricket does it? Particularly for the India fans, who have never seen their team lose to their biggest rivals in the biggest tournaments of them all.
Will there be a first? Or will India zoom along their merry way again?
Below is a look at the five key matchups, which could decide the outcome of the match.
India's opening bowlers against the Pakistani batsmen: The fast bowlers for India, to put it kindly, have been poor, and then some. If the likes of Mohammad Shami, Bhuvneshwar Kumar (if he plays), Umesh Yadav and Mohit Sharma do not pick up early wickets, then that don't-really-want-it pressure will be right on the misfiring India batsmen.
India's bowlers vs the lower middle order/tail/death overs: India have struggled to kill teams off while bowling, with that in turn coming to hurt them in the end, be that in Test matches or ODIs. The death overs are so key in this format, and if India get through the Pakistan top order, they need to make sure they keep the pressure on and whittle the sometimes-brittle Pakistani batting down.
Misbah-ul-Haq's wicket will be key. If the Pakistan skipper stays for a while at the crease, then he will ensure an astute finish for his team – be that batting first or second.
Mohammad Irfan vs the India openers: Shikhar Dhawan has looked like a fish out of water more often than not in Australia, and if the left-hander succumbs to the extra bounce from Irfan, then India could find themselves in "OK, so should Virat Kohli come in now, or should we protect him and the middle order" position again.
Rohit Sharma is as important to India as Kohli at the moment, and Irfan will target the right-hander as well, knowing the importance of picking up his wicket. A couple of wickets early on, and Pakistan could very well be on their way to their first World Cup win over India.
Virat Kohli vs anybody really: Such is the importance of the batsman, that India have looked out of shape completely with him out of form in coloured clothes. If Kohli catches fire – and the man he is so often compared to, very rarely had a bad game against Pakistan at the World Cup – no total will be enough/a big total will be in the offing.
India's lower middle order (read MS Dhoni, Suresh Raina and Ravindra Jadeja) vs Pakistan's unknown factor: With Umar Gul, Junaid Khan, Saeed Ajmal and Mohammad Hafeez all missing, Pakistan's bowling is a little bit of an unknown quantity and how the batsmen a little lower down the order cope with it will be crucial, especially in a chase.
Big players always step up in these big games – and it remains to be seen just who that big player will be. Could be Misbah or Shahid Afridi or Umar Akmal for Pakistan and Kohli, Dhoni and Rohit for India.