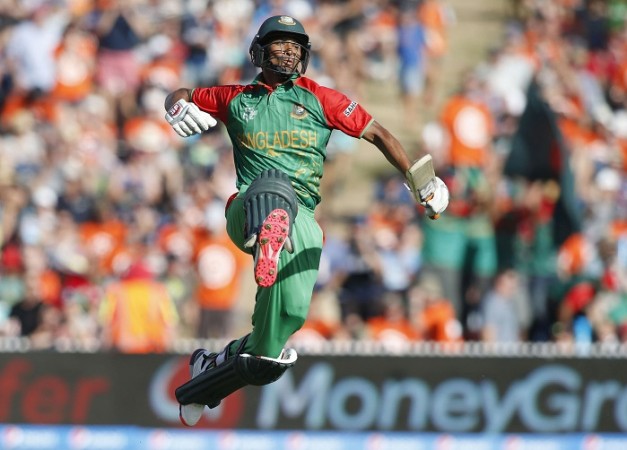 As the New Zealand vs Bangladesh match swayed one way and the other, it would not just have been the Kiwi and Bangladesh fans on tenterhooks, but the India and Sri Lanka fans as well, and maybe even to a certain extent Australians.
Because, if Bangladesh had beaten New Zealand at Seddon Park on Friday, then the whole quarterfinal scenario would have gone haywire again, with India most likely meeting Sri Lanka in the last-eight at the Sydney Cricket Ground.
Instead, the Black Caps held their nerve and Bangladesh could not make it two wins out of two against the big teams, which means, unless there is a catastrophe in Hobart on Saturday, an India vs Bangladesh quarterfinal at the MCG, with Sri Lanka most likely facing South Africa.
India vs Bangladesh looked likely the moment the latter beat England, and even if there were a few twists and turns, India should be satisfied at playing Bangladesh in the quarters, irrespective of how good the Tigers are playing.
While India thumped Sri Lanka recently in a bilateral series back home, before their long, long sojourn of Australia, the Lankans are a different beast in ICC tournaments and a team that beat MS Dhoni's men in the World T20 final last year.
Yes, Sri Lanka were well beaten by India in the 2011 World Cup final, but given a choice, there is little doubt that the champions would have chosen Bangladesh over Sri Lanka as their quarterfinal opponents, and having enjoyed such an unbelievable day out at the MCG in their win over South Africa, the world champions will certainly look forward to putting on a show in the hallowed grounds again.
Before India can start making plans for Bangladesh, however, there is still the slightest of chances -- – and it is the slightest -- of Australia becoming India's opponents in the quarterfinals. For that to happen, Australia must not just lose to Scotland, but lose to them with a sufficient margin that their net run rate goes down below that of Bangladesh.
Let's be honest, that is not going to happen is it. Australia will win their match against Scotland, and even if the game is rained off, they will get one point, which will in turn take them a point clear of Bangladesh.
So, Bangladesh it is for the quarterfinal for India, and having done remarkably well in their first five matches of the group stages – they will play their final match of Pool B against Zimbabwe in Auckland on Saturday – Dhoni's men will look to continue that tremendous run once they reach the business end of the World Cup as well.