The last week of 2017 was filled with exciting announcements with technology companies launching feature-rich products, scientists making progress in the development of Harry Porter movie-inspired true invisibility cloak and also a little controversy over Apple throttling CPU speeds of older iPhones. And a lot more eventful things happened over the last seven days.
In a round-up, International Business Times India (Technology team) is presenting you the curated list of notable news in the world of technology that happened through the week (December 25-31, 2017).
Xiaomi's new Yeelight smart speaker:
Xiaomi pulled the wraps off the Yeelight smart speaker in China for ¥199 (approx. Rs. 1,952) on December 30. It looks like Amazon Echo Dot-inspired gadget in terms of design and features.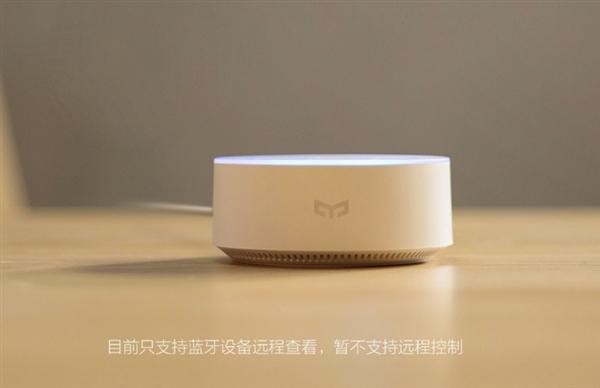 Yeelight smart speaker comes with dual AI assistants, which caters to people in China and those in the Western markets. Much like the Echo Dot, Yeelight smart speaker comes with Amazon's Alexa, which makes the speaker globally acceptable, and it offers some sort of Microsoft Cortana integration for users in China.
True Invisibility Cloak:
The magical 'Cloak of Invisibility', which captured the fans' wildest imagination in Harry Potter and the Philosopher's Stone movie is close to becoming a reality.
Military agency Russia's Foundation for Advanced Research Projects (FPI) has successfully tested a cloth, which camouflages the wearer from being detected by naked eyes.
SOS app that works in remote location with no network at all:
Researchers at the Universidad de Alicante (UA) in Spain have developed a new app that helps people in distress by sending out SOS signals. The biggest challenge has been to make emergency distress calls in no network zones, but the new app fixes that by using Wi-Fi signals to locate a smartphone.
The new technology can help save lives by dispatching aid to stranded folks stuck in situations like earthquakes, floods or even forest fires. The smartphone app sends out the location of the person who is sending out the distress signal from a no network zone using his or her smartphone along with a short message like "I am injured," "I am disorientated," or "I need help."
Artificial Sun:
China is working on an ambitious project which is expected to offer almost an unlimited supply of power to its people. The country's central government has reportedly decided to back a plan to build the world's first experimental nuclear fusion power station, following which at least three Chinese cities are now vying to host the facility.
The cities that are said to be in the race to win the project include Shanghai, Hefei and Chengdu.
Special gift for OnePlus 5T Star Wars edition users from OnePlus:
OnePlus' unique gifting idea is truly out of the world and beats the traditional gifting notions. In collaboration with Star Register, the company is offering a chance to a lucky few to name a star after themselves or their loved ones.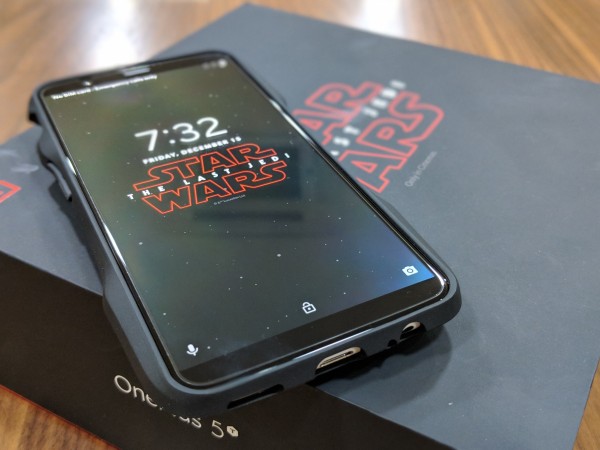 But this unique opportunity is open to the first 37 OnePlus customers of the OnePlus 5T Star Wars Limited Edition.
Apple's statement on old iPhones' performance issue:
Earlier in the week, Apple was falsely accused of planned obsolescence of older iPhones by throttling CPU speeds.
But, Apple did so to increase the life span of the chemically deteriorating Li-Ion batteries.
By reducing the CPU speed, there will be reduced negative impact on the ever degrading battery and avoid sudden shut down of the device, which was reported first in 2016 in select old models (iPhone 6, iPhone 6 Plus, iPhone 6s, iPhone 6s Plus, and iPhone SE) and it was, to an extent fixed with iOS 10.2.1 and was done same with the latest iOS 11.2 for iPhone 7 and the iPhone 7 Plus, which apparently led to the consumer backlash, we see today.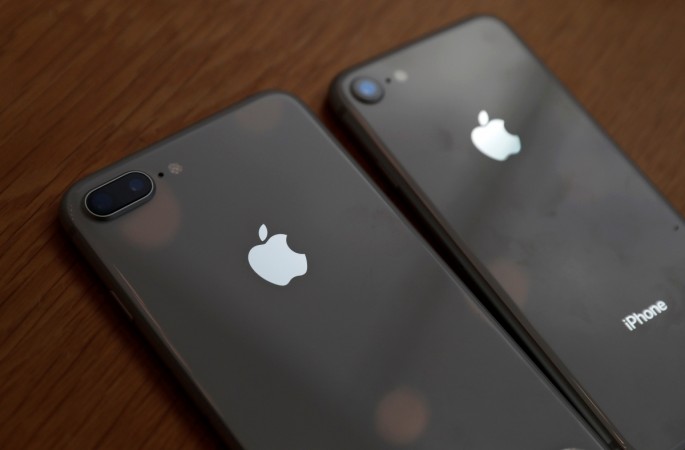 As a warm gesture, for not fully disclosing its policy on new iOS updates affecting the iPhone performance, Apple has slashed $50 off the price of the batteries for out-of-warranty iPhones from $79 to $29.
True wireless charging technology coming soon:
Although wireless charging may have freed us from the tangles of a wire, it still requires you to place your phone or your smartwatch on a wireless charging pad in order to charge it. But all that might change soon.
The US FCC has approved a newer, more advanced type of wireless charging system which is a step forward from the conventional wireless charging system that we know. Unlike other wireless charging systems, this system will allow users to charge their phone's battery from as far as 3 feet away. The innovative charging solution called 'WattUp' has been developed by a company named Energous Corporation.
Nokia 3310 4G feature phone coming soon:
Nokia 3310 4G has reportedly got certifications at state-run TENAA in China hinting that the advanced feature-phone launch is just around the corner.
The 3310 4G model will have almost same features as seen in the original but will have a couple of improvements. Besides the support for high-speed 4G network, it will run YunOS instead of Feature OS or s30+, which were the two standard operating systems powering the 2G and 3G version of Nokia 3310, respectively.
It will be able to run some apps that we see on Android devices, as it is based on AOSP (Android Open Source Project). So, some watered down versions of applications like WhatsApp can make its way to the Nokia 3310 4G.
Stay tuned. Follow us @IBTimesIN_Tech on Twitter for latest updates on technology.