With many more smart devices expected to launch with wireless charging support from next year, it may become the new standard for charging smartphones and smartwatches soon. Although wireless charging may have freed us from the tangles of a wire, it still requires you to place your phone or your smartwatch on a wireless charging pad in order to charge it. But all that might change soon.
The US FCC has approved a newer, more advanced type of wireless charging system which is a step forward from the conventional wireless charging system that we know. Unlike other wireless charging systems, this system will allow users to charge their phone's battery from as far as 3 feet away. The innovative charging solution called 'WattUp' has been developed by a company named Energous Corporation.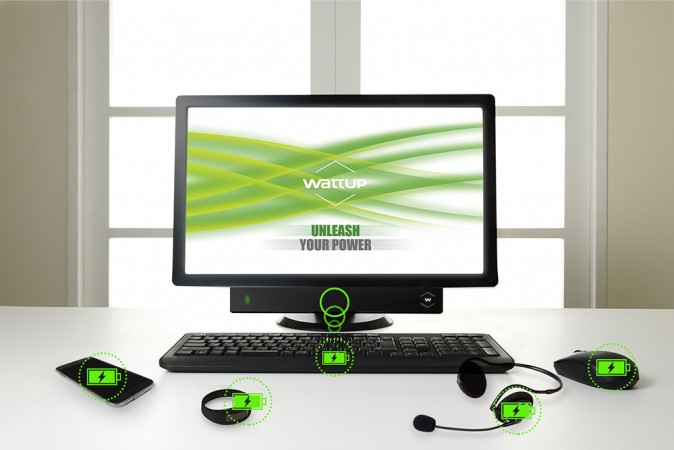 The aptly named 'WattUp' wireless charging at-a-distance technology has received the FCC's approval for its transmitter which is used to send focused Radio Frequency-based (RF) power to devices as far as 3 feet away.
In the ideal setting, device users will be able to walk into a room with the WattUp technology setup, and have their devices charged automatically without having to remove a phone from their pocket or a smartwatch from their wrist. Energous has even made a video of its new wireless charging technology. Take a look.
Energous says that its product is the only such charging device that can deliver both contact and non-contact wireless charging, meaning that you can either place your phone on WattUp charging pad and also pick it up and use it within a 3 feet radius. The company also claims that WattUp can charge multiple devices and will keep on charging a particular device within the range until the battery of the device is completely charged.
The WattUp ecosystem even allows receivers and transmitters made by other manufacturers to work together. This innovative charging system can be used to charge smartphones, tablets, smartwatches, fitness trackers, earbuds, smart speakers and all other things that come with wireless charging support.
Energous will be displaying WattUP next month at the Consumer Electronics Show (CES) in Las Vegas, which runs from January 9 to 12.