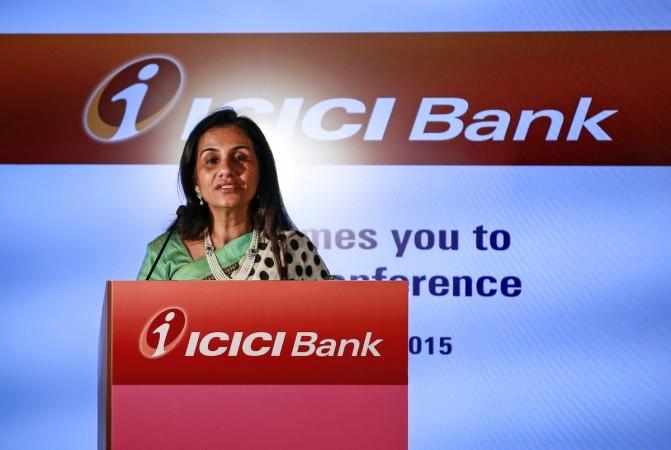 The Income Tax department has launched an investigation into how ICICI Bank CEO Chanda Kochhar and her husband acquired their family home in Mumbai. The latest move from the taxmen heralds further trouble for Kochhar.
Earlier this week the bank's board asked her to go on indefinite leave until a probe into allegations of conflict of interest is completed.
According to media reports, the IT department is looking at how Kochhar's husband Deepak Kochhar bought the South Mumbai home. The Indian Express reported that the purchase of the building involved "a complex transaction involving firms linked to Videocon Group."
Kochhar's reputation was tainted when reports emerged that there was a conflict of interest in the massive loan awarded to the Videocon group in 2012. The latest report suggests that the involvement of companies that have links with Videocon Group in the purchase of the house leaves Kochhar and husband with an onus to explain away the conflict of interest further.
The IE said, citing income tax department sources, that the house involved in fresh controversy is located in the Churchgate area opposite the Cricket Club of India.
Deepak Kochhar denied allegations of wrongdoing related to the purchase of the flat. He told the newspaper that he has owned it since 1996. The IE story said that financial transactions involving companies that had direct links with both the Videocon Group and Deepak Kochhar were traced to the purchase, and later the re-purchase, of the flat.
Videocon's Venugopal Dhoot also said he and his companies have nothing to do with the flat. However, the IT department has gone ahead with the probe and apprised the Central Board of Direct Taxes (CBDT) about the findings.
The controversial loan to the Videocon Industries was sanctioned in 2012, when Chanda Kochhar was more than three years into her stint as the MD and CEO of ICICI Bank. Interestingly, the Rs 3,250 crore loan to the group was sanctioned y the bank a just a year after Kochhar was awarded the Padma Bhushan.
The whole murky story came to light when a whistleblower revealed irregularities and conflict of interest over the sanctioning of the loan. The loan to the group was sanctioned under Kochhar's watch. However, the whistleblower complaint said that a few months before that loan was sanctioned, Videocon chairman Venugopal Dhoot had lent a whopping Rs 66 core to Deepak Kochhar, the CEO's husband.
Before the whistleblower complaint emerged, investor Arvind Gupta had alleged in 2016 that the loans to Videocon were a clear case of conflict of interest. He had said that the funding of a company called NuPower jointly by Dhoot and Deepak Kochhar pointed to the possibility of there being a quid pro quo behind the sanction of loans.