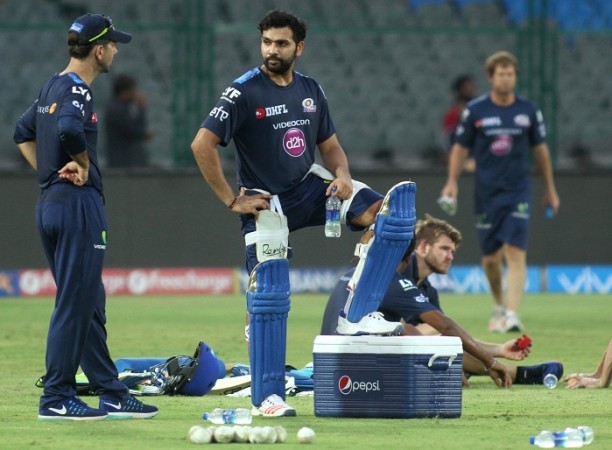 New India coach Anil Kumble was a chief mentor for Mumbai Indians in the IPL for three years, and Rohit Sharma was the captain of the franchise. Hence, the right-handed batsman is no stranger to his ideas, and his way of working.
Rohit was full of praise for Kumble, and said that he learnt many things from the leggie during the time. The new coach, who played for a number of years in India colours, gave his all during his playing days, and his approach towards a game was brilliant, never giving up until the final ball of the match.
Kumble may want this current India team to adopt a similar philosophy.
"I have two [three] years of experience [with him] at Mumbai Indians and I know the kind of things we spoke about. I was the captain and he was the coach and mentor of the team. I got to learn a lot from him," ESPN Cricinfo quoted Rohit as saying in an event.
"I was fortunate enough to play with him during the last months before he retired. I remember in 2008, I was part of the Test squad to Sri Lanka and he was the captain. And he always had this attitude of never giving up, which as a young player is so inspiring."
The upcoming four-match Test series against West Indies is going to be Kumble's first assignment, and it remains to be seen the kind of strategies, which the new coach will adopt. Test skipper Virat Kohli and former team director Ravi Shastri had a great understanding, with both keen on aggressive approach, and producing results as well. Shastri was successful in his tenure of 18 months, but was snubbed for Kumble in the prestigious post race.
The Delhi batsman needs to start all over with Kumble, bond with him, and help India become a strong force in world cricket. Kumble, who is presently in Bengaluru for a week-long training camp ahead of the West Indies tour, will meet the India players for the first time as a unit after being appointed as head coach.
The training camp is very important for Kumble and the India players, as they will get to understand the demands, strategies and plans of the coach. The leggie had also earlier stated about the plans that he has for Team India, which the players need to execute.