Stories of vampires sucking blood in Malawi refuse to die down. After mobs attacking doctors, now locals claim that vampires enter their home in the night to suck their blood.
In October, it was reported that nine people were killed in the southeastern African country after mobs believed that doctors were vampires and they use stethoscopes to suck blood. After the attacks, the UN had pulled its worker out of the region for safety reasons, but this did not stop the "vampire sucking blood" stories.
Also Read: Doctors attacked amid 'vampire' rumours, accused of using stethoscopes to suck blood
Several "victims" claim that vampires attack them in the night and this news has triggered deadly vigilante violence in the country. A 40-year-old single mother, Jamiya Bauleni, from Thyolo district narrated her experience and said an attacker entered the house and sucked her blood.
"This is not hearsay," Bauleni told a fascinated crowd in Ngolongoliwa village, according to AFP. "I know my blood was sucked. I saw light on the corner of my roof. I failed to stand up from my bed and felt something piercing my left arm," she said, pointing near her breast.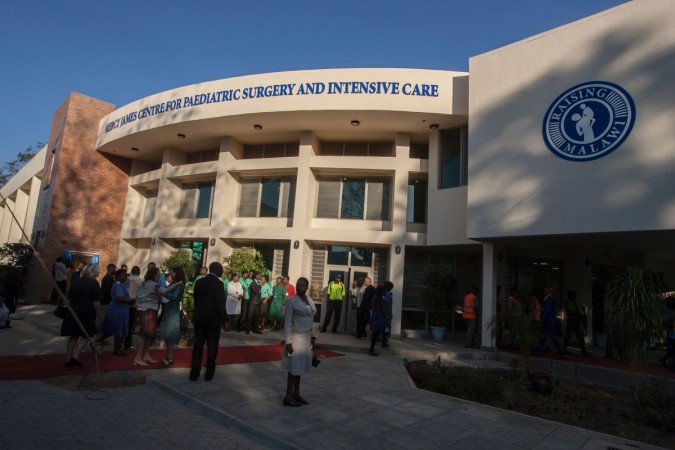 Bauleni said before she fell "unconscious she heard someone fleeing the scene." She was taken to a local clinic and given vitamin supplements.
Florence Kalunga, another victim, said she saw a light like fire when she was sleeping alongside her husband. "I heard the door open. I felt something like a needle in my finger," she said.
At least 250 people have been arrested in Malawi for violence in the country. The incident of mobs attacking people for being vampire happened in September, but the alarm was raised recently.
After the attacks, Malawian President Peter Mutharika had to issue a statement that the situation is under control.
"There is no evidence of blood suckers. It's a lie meant to destabilise the region. Those spreading rumours will face the law," Mutharika said, according to AFP.