Kareena Kapoor Khan shares a wonderful relationship with Saif Ali Khan's daughter Sara Ali Khan and son Ibrahim Khan, but the diva said that she can never be their mother.
Before anyone jumps the gun, it is important to mention that Kareena said that she cannot be their mother because according to her, they already have an "amazing" mother in the form of Amrita Singh.
Bebo said that she can only be Sara and Ibrahim's friend, and she is always there for them in case they seek any advice from her.
"I can only hope and pray for the best for her. I have always said this to Saif, Sara and Ibrahim that I can only be their friend, I can never be their mother because they already have an amazing mother who has brought them up spectacularly. I am meant to be their friend. I love them dearly and whenever I am wanted or my advice needed, I am there for both at any point in their life," Kareena told Mumbai Mirror.
While Sara and Ibrahim are quite popular star kids, and the former is all set to make her Bollywood debut as well, it is Kareena and Saif's son Taimur who is paparazzi's current favourite.
If so much media attention for Taimur was not enough, a doll has also been designed after him. Reacting to the same, Kareena expressed discontent at finding it difficult to give Taimur a normal life.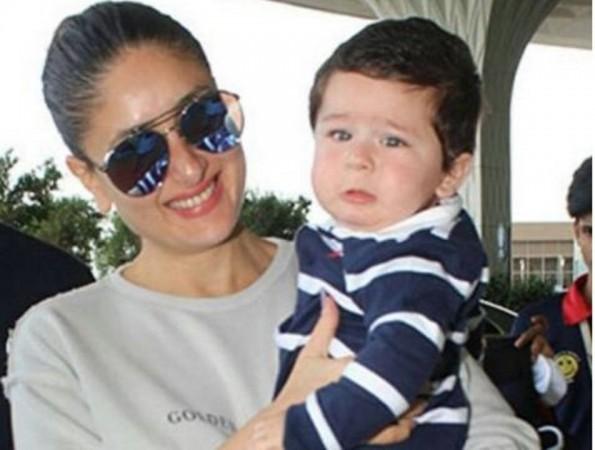 "Taimur can't run away from his popularity and neither can his parents. When I saw the doll, I wondered what was I supposed to say. But Saif pointed out that it is because people love him so much and such things are a blessing for him. There is so much genuine warmth for our son that it's bad to stop people from clicking his pictures or making his dolls. But, they should understand that he is a two-year-old child and needs a normal life. Both Saif and I are struggling to give him that and will continue to do so without telling the media to back off, no matter how annoying it gets after a point. It's tough on him as it's on Saif and me," the actress said.