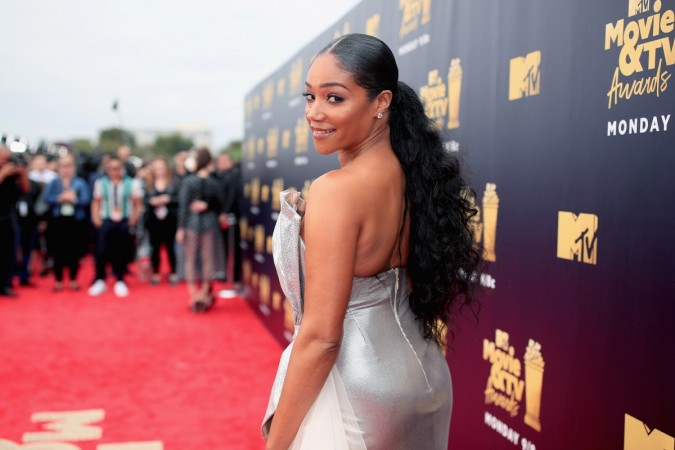 She's funny, she's an amazing actress and she knows how to grasp everyone's attention (remember the Beyoncé biting confession she made?) But little did anyone know that Tiffany Haddish had a traumatic sexual assault experience growing up.
The Girls Trip actress recently revealed that she was raped when she was 17 by a police cadet. The actress detailed about its impact and explained how it shaped her as a person.
"That whole experience put me in such a messed-up place for a long time and I ended up going to counselling," she told Glamour magazine in an interview. She added that she had reported the incident but nothing came out of it.
She explained that the incident helped her shape the way she reacts to men now. "I notice that men are afraid of women that are aggressive. So to protect myself I become semi-aggressive. You hear about, 'Tiffany always hitting on somebody,' but that's to keep them from hitting on me," she explained.
Despite the counselling, it took Tiffany a lot of time to make peace with the situation. "Me just yelling out people's names with no thought behind it is pointless. I need a plan. I could be a voice, but what's a voice going to do—just keep talking? Or is there action behind it?" Haddish said.
In the interaction, Haddish also revealed that she has no time for love these days. "I don't really have time. And I've had enough somebodies," she said. She's dated 38 men in her life, "Body count, yeah. Mine is 38. Write it down. Let them know. I've had 38 experiences," she shared. She was previously married to William Stewart twice, before divorcing him in 2011 and 2013.
The actress goes on to say that if she weren't a comedian, she'd be sex education teacher. "I always say, 'If this comedy thing doesn't work out, I would probably be a sex education teacher.' I guarantee none of my kids would have STDs after I finish teaching them."