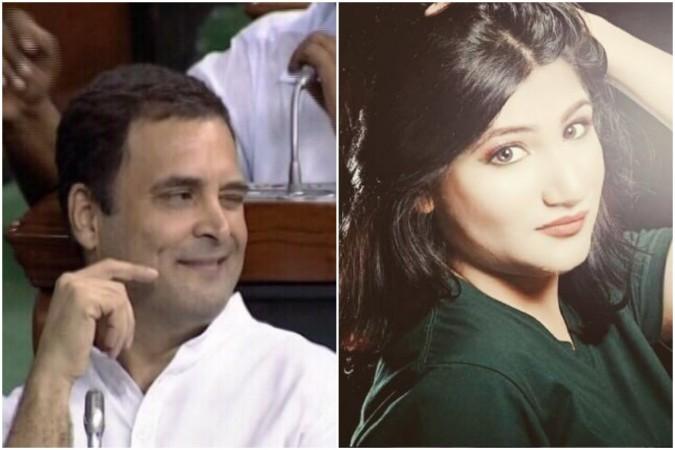 Model and actress Mahika Sharma recently made an Instagram post involving Congress President, Rahul Gandhi. In the post, she claimed to be in "love" with the politician for a rather absurd reason.
Mahika shared a picture of Rahul with a caption that says she is in love with him because he makes people "laugh" with his "crazy" talks. She further wrote that it is the responsibility of a "king" to bring smile on the faces of everyone.
"Why I'm in love with him because he makes people laugh and enjoy his crazy talks at times.. And that's what a king need to do [sic]," she wrote in the caption. While it is not clear if Mahika actually appreciated the Congress president or she was just being sarcastic, her followers seemed to be offended by the post.
The post received some comments, who started saying that they are going to unfollow her for this post. Apparently, they are not supporters of Rahul, and hence, they got irked by Mahika's words, thinking that she actually praised him.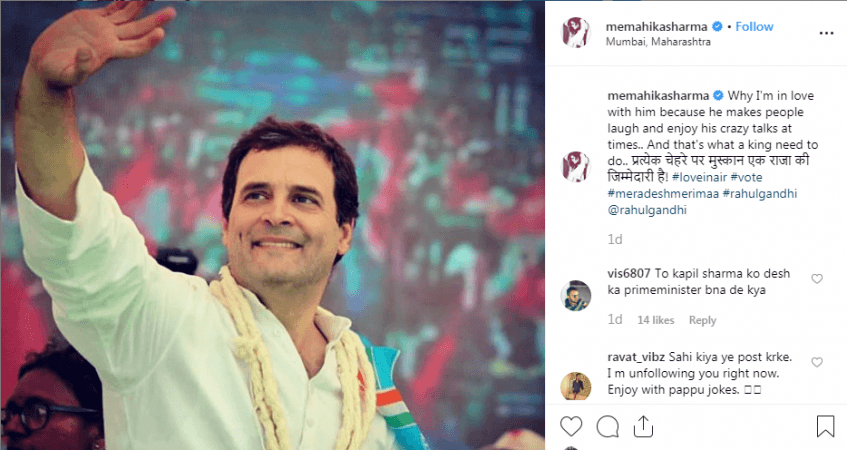 The actress has lately been making headlines for several controversial comments and bold pictures. Set to make her Bollywood debut alongside British porn star Danny D, Mahika had recently posted a topless picture on Instagram, saying that she had gotten inspired by Aghori Sadhus.
She had backed her act saying that if men can roam around naked, there should not be an issue if she posts nude pictures on social media, In another instance of grabbing eyeballs, she expressed desire to have physical intimacy with Danny, her co-actor in yet to be released movie, The Modern Culture.