South Korean carmaker Hyundai has showcased its next-generation fuel cell electric vehicle (FCEV) Nexo and battery-powered electric vehicle Ioniq during the India-Korea Business Summit 2018 in New Delhi on Tuesday, February 27.
Hyundai is introducing the Nexo for the first time in India, while the Ioniq made its debut at the Auto Expo 2018 at the beginning of February.
Nexo is the technological flagship of Hyundai's growing eco-vehicle portfolio. Hyundai claims the Nexo SUV completely avoids greenhouse gas emissions as the vehicle will filter and purify the air during the drive. The Nexo draws power from a 95kW fuel cell that powers an electric motor. The electric heart produces 161hp and 395Nm of peak torque. The SUV has a driving range of 609km on a single charge (under Korean certification) and a 0-100kph sprint time of 9.2 seconds.
The Nexo is equipped with technologies like autonomous driving functions and next-generation blind spot monitor. It also gets other driver assists such as Lane Following Assist (LFA) and Highway Driving Assist (HDA).
The Ioniq, on the other hand, is the world's first car to offer all 3 electrified versions (Hybrid, Plug-in and all-electric). It is powered by a 1.6-liter Kappa four-cylinder Atkinson-cycle engine producing 105bhp and 147Nm of torque in tandem with a 60bhp electric motor.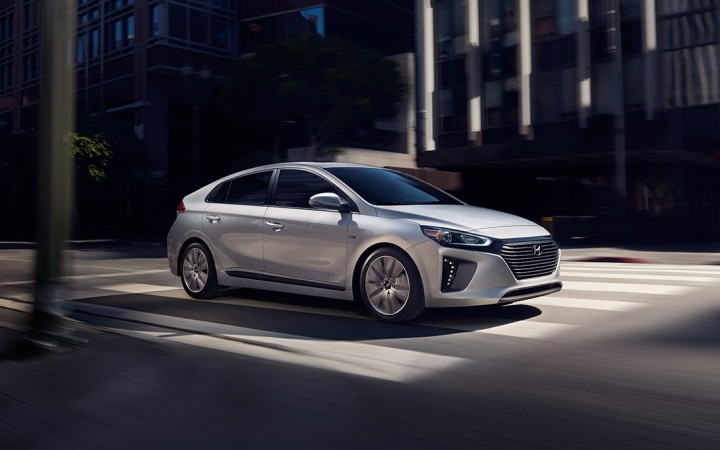 The all-electric model features a 28kWh lithium-ion polymer battery that delivers around a range of 200 km. It has an 88 kW electric motor that develops 295Nm of torque. The plug-in hybrid model, on the other hand, combines a 45 kW electric motor and a 1.6-litre engine.
Both the vehicles have been showcased as the manufacturer's commitment towards clean mobility solutions and future readiness of the brand for electric vehicles era. Whether the Nexo and the Ioniq will be launched in India remains to be seen.