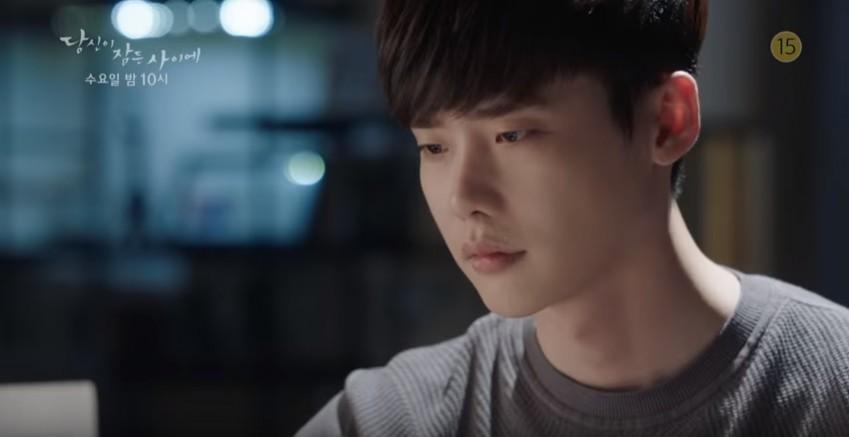 Fans were hoping that South Korean star Lee Jong-Suk would reunite with W Two Worlds co-star Han Hyo-Joo in the upcoming drama Hymn of Death, but the actor will be working with his School 2013 co-star.
For the drama series, Jong-Suk will be reuniting with Shin Hye-Sun after five years. Hye-Sun will be playing the role of Korea's first soprano Yun Sim-Deok, while Jong-Suk will portray her lover Kim Woo-Jin.
Talking about her role and why she accepted the offer, Hye-Sun said, "I first heard Yun Sim Deok and Kim Woo Jin's story on the radio before I debuted [as an actress] and there was something romantic about it that made my heart flutter. I was amazed when I found out that I had the opportunity to play this role."
"Although the filming schedule is rather tight, it's all right because it's a short series. I do feel pressure in regards to my acting, but it was something that I wanted to be a part of so badly that I didn't want to let [the opportunity] slip by," she said, according to Soompi.
Hye-Sun also opened up about working again with Jong-Suk and said she is looking forward to sharing screen space with him.
"We go to the same gym, so we've run into each other a couple times. At any rate, he's a senior actor that has really succeeded. People around me say that there's a lot to learn from him, so even though [filming] will be short, I plan to learn whatever I can from him."
The drama series Hymn of Death is the remake of a 1991 film that focused on the real-life story of Sim-Deok. But the drama will focus on the genius playwright Woo-Jin.
"Lee Jong-Suk has confirmed that he will appear in the two-part series 'Hymn of Death.' He has decided to not receive a guaranteed fee for his appearance because he simply wishes to express his love for short dramas and he wants to show his support for producing director (PD) Park Soo Jin, who worked with Lee Jong-Suk on 'While You Were Sleeping' and will be co-producing the upcoming production," SBS said in a statement March 12.
Not just Hye-Sun, Jong-Suk will reunite with While You Were Sleeping producing director Park Soo-Jin for the upcoming drama.
"I am confident that Lee Jong-Suk will be able to perfectly portray the two sides of Kim Woo-Jin as both a tormented intellectual and a young man in love. I am sincerely grateful to Lee Jong Suk for not only agreeing to appear in the drama but also decided to receive no guaranteed fee for his appearance," Soompi quoted Soo-Jin as saying.