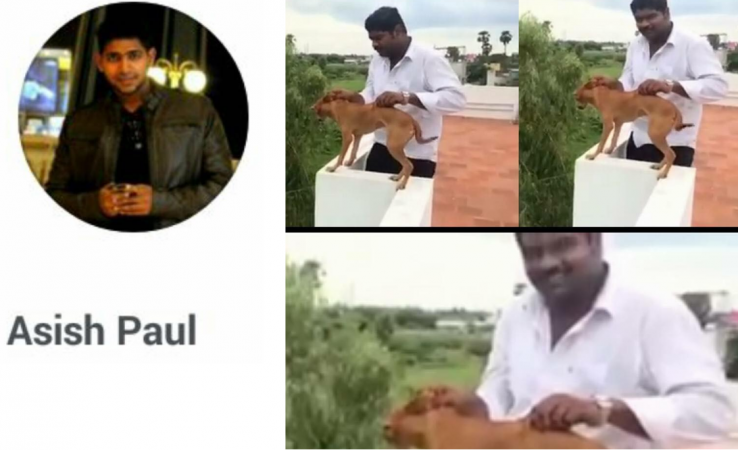 The city of Hyderabad managed to shock the entire nation as two videos of inhuman atrocities meted out to man's best friend emerged from it. Animal rights activists have already taken up cudgels against the perpetrators of such animal cruelty, which can be seen in two videos that were posted on social media and went viral in no time.
The extremely disturbing videos show canines being killed in the most gruesome manner. The first of these shows a group of boys burning three puppies alive. As the puppies wail in pain and try to escape the burning pile, one of the boys is seen encouraging his friend to put the puppy back into the blaze. The incident is believed to have taken place in the Musheerabad area of Hyderabad.
Local police have filed a complaint regarding the incident at the behest of animal rights activists Shreya Paropkari and Jayasimha Nuggehalli. Five of the boys have subsequently been detained, but given the current laws against animal cruelty in India, they can be let off with a fine of as little as Rs. 50.
The second video shows a man shooting at two dogs, and apparently killing the second. The shaky video shows the man shooting the second dog with his rifle from very close range, and the dog continues to wag its tail despite being hit.
Graphic Warning: The video contains disturbing footage. Viewer discretion is advised.
The incidents come less than a fortnight after a video surfaced of two MBBS students in Chennai throwing a puppy off the roof of a building and filming the act. Local animal rights activists had lost no time in filing a police complaint, zeroing in on the duo and getting them arrested. The two students may have immediately been given bail, but they were suspended from college.
Meanwhile, the puppy, who had suffered fractures in her spine and hind leg, underwent surgery and is said to be doing much better now.