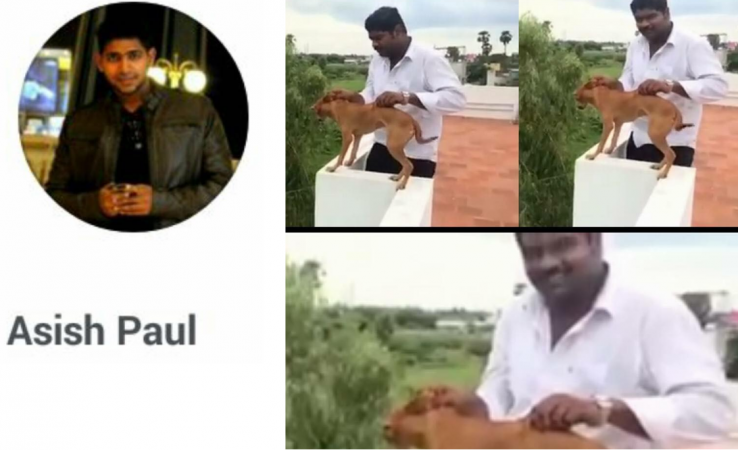 The two medical students from Chennai, who have been accused of throwing a dog off the roof of a house and filming the heinous act, were arrested on Wednesday, but were soon out on bail. Animal rights activist Antony Rubin, whose FIR with the police had led to the duo's arrest, told International Business Times, India that efforts were on to bring a stay on the bail order. Sources also say the two students have been suspended from college.
The video itself had gone viral after surfacing on Monday, leading to Antony and his friends, and fellow animal rights activists Shravan Krishnan and Jennifer Jacob crowdsourcing the effort to zero in on the people in the video. The efforts bore fruit as they ended up identifying the person throwing the dog off the roof as Gautam Sudharshan, and the person who filmed the act as Ashish Paul.
Antony had told IBTimes India on Tuesday that the officer investigating the case, Frank Reuben, was trying to get a non-bailable warrant against the accused. He had also said the police had really helped them in the case. They had booked Gautam and Ashish under Sections 428 and 429 of the Indian Penal Code and a sub-section of the Prevention of Cruelty to Animals Act.
Antony has, on Facebook, appealed to all for legal assistance in the case, and also started the hashtag #justiceforbhadra.
Meanwhile, the dog who was thrown off the roof has been found, and is currently receiving treatment for her injuries. She is said to be not more than a few months old. Rubin told IBTimes India that the dog, who has now been named Bhadra, had sustained two fractures — on her right hind leg and her spine. He did not reveal the current location of Bhadra, as per instructions of the police, as it was an open case.
Shravan Krishnan, who first informed concerned animal lovers of Bhadra's rescue, wrote in a Facebook post that though the dog had been injured in the act, she was still of friendly demeanour and was wagging her tail.