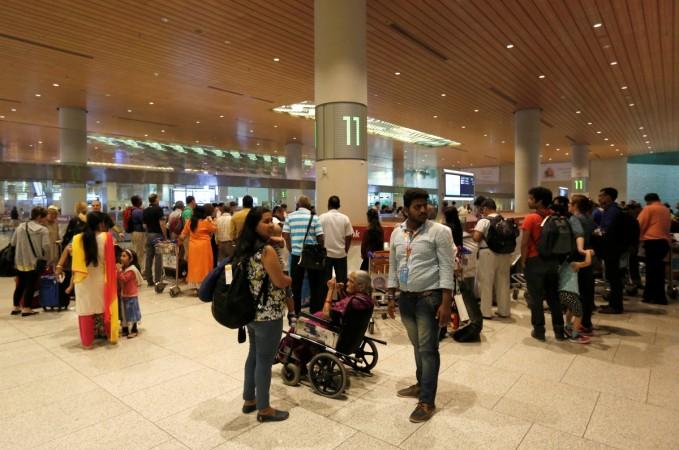 Hyderabad-based GVK, the diversified group that operates in several sectors including energy, resources, airports, transportation, hospitality and life sciences, has won a bid to develop the Navi Mumbai International Airport (NMIA).
KKR buys tour operator Travelopia for $403 million
GVK currently operates India's first brownfield and greenfield airports as Chhatrapati Shivaji International Airport in Mumbai and Kempegowda International Airport in Bengaluru under the PPP model.
Located in adjoining Raigad district near Mumbai, NMIA is a Rs 16,000-crore project and is expected to ease the air travel needs of the people in Mumbai Metropolitan Region. To be built in an area of 1,140 hectares, the proposed airport will have two parallel runways with provision for full-length taxi ways on either side of the runways.
When operational, NMIA would handle about 10 million passengers annually in the first year, 20 million by 2020, 30 million passengers in 2025 and ultimately 40 million by 2030. In comparison, the Mumbai airport currently absorbs 26 million passengers annually.
GVK emerged the bid winner leaving behind GMR Airports Ltd, which operates Delhi International Airport (P) Ltd (DIAL), a joint venture formed as a consortium between GMR Group (54 percent), Airports Authority of India (26 percent), and Fraport AG and Eraman Malaysia (10 percent each).
GMR had reportedly offered 10.44 percent of revenue share while GVK-led Mumbai International Airport Ltd (MIAL) offered 12.60 percent share of the annual gross revenue of the project.
"It is a matter of immense pride for MIAL and GVK to have won the bid for building, developing and operating the Greenfield Navi Mumbai International Airport project. This is further testimony to our commitment that was ably-demonstrated in the making of the iconic Terminal 2, along with the creation of efficient airside operations in a severely constrained Mumbai airport," said GVK Reddy, executive chairman of MIAL and founder chairman and MD of GVK.
At the request for quotation (RFQ) stage, Tata Realty-MIA Infrastructure and Zurich Airport-Hiranandani Group had also bid in addition to GMR and MIAL (GVK). However, on Monday, only GMR and MIAL (GVK) submitted their financial bids.