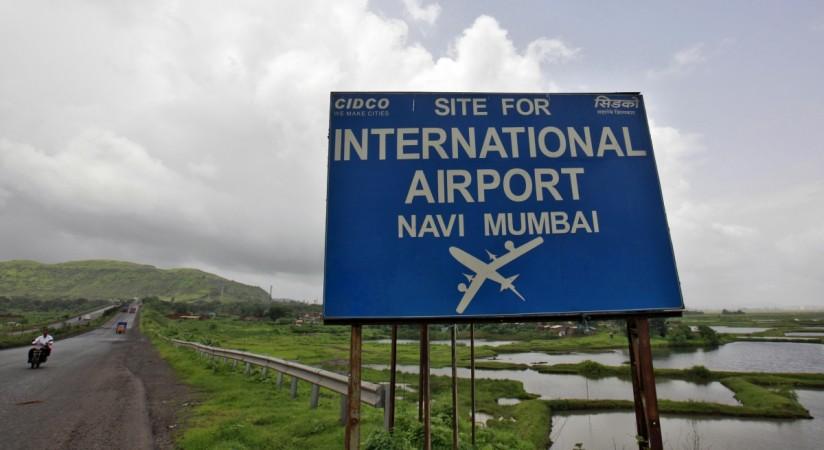 The much hyped Rs 16,000-crore Navi Mumbai airport has received a major setback after three of the four firms, which were shortlisted to build the airport have opted out. The firms have cited many unresolved issues for abandoning the project.
GMR Infrastructure, Tata Realty & Infrastructure and Hiranandani Group have ended their race to bid for the airport project. This leaves GVK Power & Infrastructure-led Mumbai airport as the sole qualified bidder for the project, the Economic Times reported.
Also read: Centre gives approval for 4 greenfield airports; 3 to come up in Andhra Pradesh
So now, the last submission date for the bid document has been extended by two months to January 9.
Following the news, the GMR Infrastructure stock was trading at Rs 12.43 at around 11:47 a.m. on Wednesday, up 1.89 percent. Similarly, shares of GVK Power and infrastructure were up at Rs 5.92 apiece at around the same time, up 7.25 percent from its previous close on the BSE.
Reasons cited by GMR Infrastructure
GMR Infrastructure's finance Chief Siddharth Kapur had sent a letter to Maharashtra CM Devendra Fadnavis last month. He had listed eight issues with the airport project. Some of the reasons were: pre-development work for the airport has not started. Half of the contracts for the work have not been given yet, ET added.
Additionally, Kapur said that the project is yet to receive a stage-2 clearance from the environment ministry.
Reasons given by Tata Realty & Infra
According to a senior executive at Tata Realty and Infrastructure, more than 3,000 families (about 10,000 people) are still occupying the land. On Tuesday, the company reportedly wrote to City and Industrial Development Corporation of Maharashtra Ltd. (CIDCO) saying it was not willing to participate in the bidding round for the airport project.
Reasons cited by Hiranandani
Managing director of the Hiranandani Group said that the company's airport construction partner, Zurich Airport has opted out of the Navi Mumbai airport project.
"The project cost has highly escalated in the past several years. Now, instead of the 26% equity participation, Zurich Airports wants 10% participation. We have written to CIDCO for the same, but no approval has come yet. Our bid proposal is ready, but under the current circumstances, we won't be able to participate.
There are many other issues. For instance, the guidance cost for some aspects of the project have been given keeping the Kochi airport in mind. It is impossible to stick to those cost guidelines for this project," Darshan Hiranandani was quoted as saying by ET.