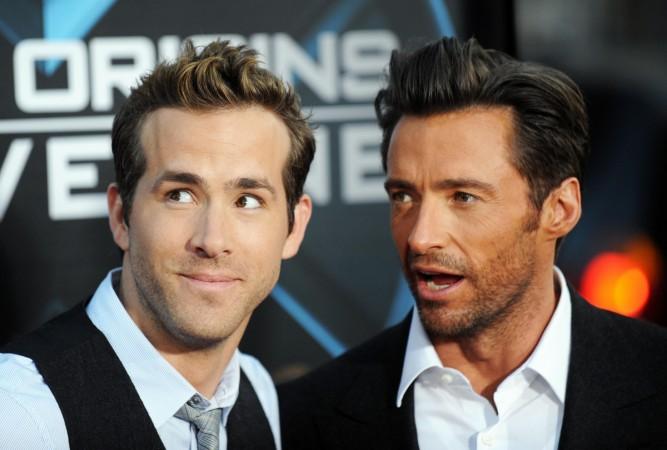 Hugh Jackman has trolled his friend Ryan Reynolds with a humorous Once Upon a Deadpool movie advertisement. With the recently released ad, Hugh Jackman has actually put several holes on Ryan Reynolds' public image.
Over the last few months, Ryan Reynolds and Hugh Jackman have been involved in a healthy and hilarious feud with each other. The duo has taken to social media to troll each other on various topics. In addition to this, they even got John Krasinski in on the action at one point. Now, with a recent video, it looks like Hugh Jackman is surely way ahead of Ryan Reynolds in the trolling game.
In the released advertisement, the Prestige movie star takes all the credit for Ryan Reynolds' success in the entertainment industry. He even jokes of handpicking Ryan for the role of Wade Wilson, aka Deadpool.
"Ryan Reynolds may seem like an honest, hard-working movie star, husband, and father, but don't let the facts get in the way of the truth. The truth? He's been riding Hugh Jackman's coattails since 2009 when Hugh hand selected him to star in X-Men Origins: Wolverine, in the universally acclaimed best portrayal of Wade Wilson ever," Hugh says in the video.
As per the mocking video, Hugh Jackman has also helped Ryan in becoming the sexiest man alive. In the end, Hugh asks everyone to go and watch upcoming Once Upon a Deadpool as it has partnered with Fudge Cancer charity.
Check out the video here:
It's only a matter of time when Ryan Reynolds will come up with something to get back at Hugh Jackman.
Meanwhile, Hugh Jackman also revealed that he will be having a huge and exclusive announcement to make during his upcoming appearance on The Today Show. Now, many are thinking that there are chances that Hugh may return as Wolverine for one more time just for his friend Ryan Reynolds.
Whatever it is, Hugh's tweet has made Ryan's fans very eager to know what's this big announcement truly is. Hugh Jackman has always ruled out a crossover between X-Men character and Ryan Reynolds' Deadpool, but thousands of their fans are desperate to see a film featuring both Hugh Jackman and Ryan Reynolds.