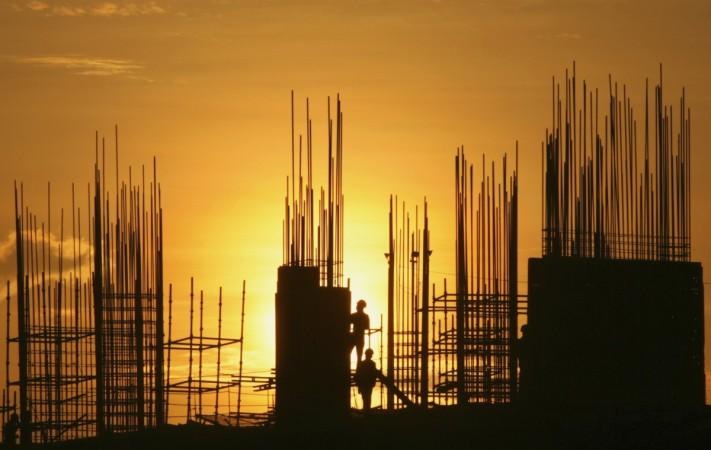 The Housing and Urban Development Corporation (Hudco) has filed papers with capital markets regulator Sebi (Securities and Exchange Board of India) for its initial public offering (IPO), which is basically 10 per cent stake sale by the Government of India as part of the disinvestment strategy.
Currently, Hudco is a full-owned public sector company. The equity dilution comprises offer for sale of 200 million shares, according to the Draft Red Herring Prospectus filed with Sebi.
The decision to offload up to 10 per cent stake was taken by the Union Cabinet in June last year.
During the current fiscal, the government has realised Rs 23,528 crore from disinvestments as against the target of Rs 56,500 crore comprising Rs 36,000 crore from disinvestment of CPSEs and Rs 20,500 crore from strategic stake sale.
IDBI Capital, Nomura Financial Advisory and Securities, SBI Capital Markets and ICICI Securities will manage Hudco's public issue.
For the financial year 2015-16, Hudco earned a net profit of Rs 783 crore on gross income of Rs 3,302 crore.
The housing sector is set to get a fillip after Prime Minister Narendra Modi's announcement on interest subvention to borrowers who are covered under the Pradhan Mantri Awas Yojana (PMAY) and the reduction in home loan interest rates by the State Bank of India and other lenders as a result of low-cost deposits reaching their way after demonetisation.
"Two new middle income categories have been created under the Pradhan Mantri Awaas Yojana in urban areas. Loans of up to 9 lakh rupees taken in 2017 will receive interest subvention of 4 per cent. Loans of up to 12 lakh rupees taken in 2017 will receive interest subvention of 3 per cent.

"In addition to this, another scheme is being put in place for the neo middle and middle class in rural areas. Loans of up to 2 lakh rupees taken in 2017, for new housing, or extension of housing in rural areas, will receive an interest subvention of 3 per cent," Modi said in his Decembe 31 address to the nation.
The deposit surge following the government banning Rs 500 and Rs 1000-notes has come as a windfall for banks, coinciding with a tepid credit growth.
"We are flush with funds and credit offtake is nil. The expectation is that it will help us in increasing the loan portfolio because, otherwise, a lot of money is going into treasuries, low-yielding instruments. As a result, if the credit offtake improves, the impact will be neutralised," Rajnish Kumar, managing director, SBI, told BloombergQuint.