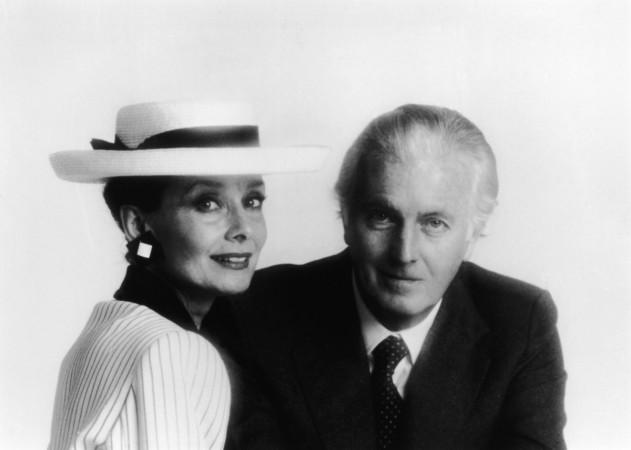 French fashion designer Hubert de Givenchy, who reportedly had a net worth of around $200 million, passed away Saturday. The designer, who styled British actress Audrey Hepburn and Jackie Kennedy, was 91.
His partner Philippe Venet confirmed the news to AFP Monday and said he died in his sleep on March 10. "It is with huge sadness that we inform you that Hubert Taffin de Givenchy has died," Venet said.
Born February 21, 1927, Givenchy founded the House of Givenchy in 1952. But his first job was in 1945 when he worked for Jacques Fath in Paris. He went on to work with Robert Piguet and Lucien Lelong in 1946, and then for Elsa Schiaparelli between 1947 and 1951.
In 1952, the New York Times magazine said of Givenchy "A Star Is Born" and fashion magazine l'Album du Figaro in its feature stated: "In one night, Hubert de Givenchy became one of fashion's most famous children with his first collection."
He had an impressive career that spanned more than five decades in the fashion industry. The designer was known for styling his muse and British actress Hepburn. In 1958, he created the iconic Ballon coat and the Baby Doll dress.
In 1988, The House of Givenchy was sold to LVMH Moet Hennessy Louis Vuitton. However, the designer was still a part of the company as the head of creative design until he retired in 1995.
Meanwhile, tributes poured in after the news of Givenchy's death was confirmed. Fashion mogul Bernard Arnault, the chief executive officer of the LVMH group, led the tributes. He was quoted by AFP as saying: "He was one of the creators who put Paris at the summit of world fashion in the 1950s."
His label, according to BBC, said Monday: "Hubert de Givenchy was a symbol of Parisian elegance for more than half a century."