Huawei launched its latest flagship smartphones — the P20 and P20 Pro — along with a special-edition phone called Porsche Design Mate RS, at a Tuesday event in Paris. The new premium smartphone series challenges the likes of Samsung Galaxy S9 series and other flagships yet to be released globally in 2018.
Huawei P20 and P20 Pro honor the bezel-less design form with ultra-sleek bezels, a notch up top, and a physical home button. While the P20 Pro steals the show with its triple camera setup, the P20 settles for a dual camera. Despite being competitively placed in the flagship arena, these phones will not be available in the US.
Huawei smartphones are perceived as a security threat in the US, which limits the new phones from entering the second-biggest smartphone market in the world. Recently, the chiefs of six major US intelligence agencies — including CIA, FBI, and NSA — warned Americans against using products and services offered by Huawei.
"We're deeply concerned about the risks of allowing any company or entity that is beholden to foreign governments that don't share our values to gain positions of power inside our telecommunications networks," FBI Director Chris Wray was quoted as saying during his testimony in front of the Senate Intelligence Committee last month.
Huawei's attempts to enter the US market so far have hit a dead-end. The country's smartphone industry is different and 90 percent of the phones sold in the US are backed by carriers. But the Chinese tech giant couldn't convince carriers like Verizon or AT&T to carry its phones, and in another blow, Best Buy — one of the largest retail chains in the country — refused to sell Huawei phones.
Despite the hostility from the US government, Huawei had invited US media for the P20 series launch event in Paris.
"We know that most of the publications have a global readership. We thought it was important to make sure you were aware of the latest from Huawei," a company spokeswoman said, according to CNET.
Looking beyond security risks
Huawei is the world's third-largest smartphone brand, and it has managed to do so without setting foot in the US. The company's phones are a testament to its sheer dedication to challenging biggies like Apple and Samsung.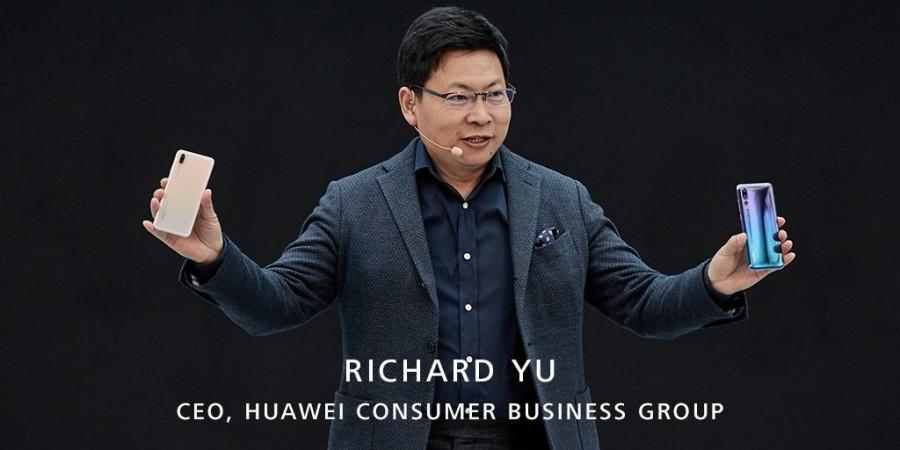 Huawei P20 and P20 Pro are packed with top-notch features, which justify the €649 and €899 price tags, respectively. Here's what the phones have to offer:
Huawei P20
Display: 5.8-inch RGBW edge-to-edge LCD display with 2,240x1,080 pixel, 18:9 aspect ratio

Rear camera: 12MP + 20MP (monochrome) dual camera setup

Front camera: 24MP with AI beautification and 3D portrait lighting

Processor: Kirin 970 octa-core CPU

RAM: 4GB

Storage: 128GB

Battery: 3,400mAh

Software: EMUI 8.1 (Android 8.1 Oreo)

Colors: Black, Pink Gold, Champagne Gold, Midnight Blue, Twilight

Add-ons: Google ARCore support, dedicated Neural Processing Unit, USB Type-C, dual SIM card
Huawei P20 Pro
Display: 6.1-inch OLED FHD+ display with 18:9 aspect ratio

Rear camera: 40MP (RGB, f/1.8 aperture) + 20MP (monochrome, f/1.6) + 8MP (telephoto, f/2.4)

Front camera: 24MP with AI beautification and 3D portrait lighting

Processor: Kirin 970 octa-core CPU

RAM: 6GB

Storage: 128GB

Battery: 4,000mAh

Software: EMIUI (Android 8.1)

Colors: Black, Midnight Blue, Pink Gold, Twilight

Add-ons: Google ARCore support, dedicated Neural Processing Unit, USB Type-C, dual SIM card