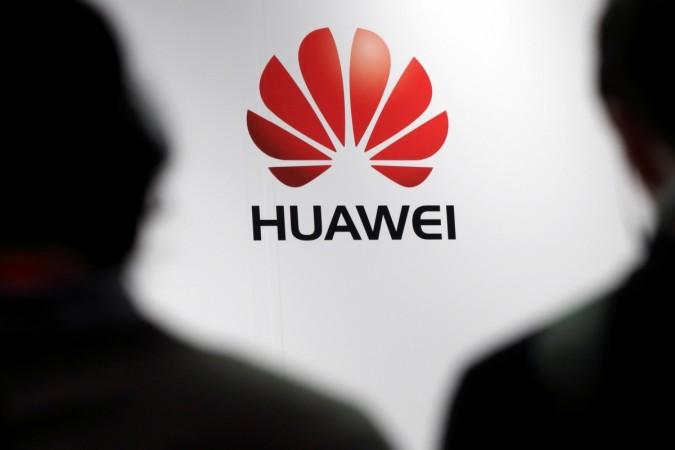 There are three smartphone brands the world knows quite well, and Huawei is one of them. The China-based technology giant overtook Apple to become the world's second-largest brand overall in 2017, but it is now the target of one of the world's most prominent intelligence agencies.
The heads of six major US intelligence agencies have warned private citizens of the United States against using products and services offered by Huawei and ZTE, its fellow telecom company based out of China. At the gathering in front of the Senate Intelligence Committee on Tuesday, the chiefs of CIA, FBI and NSA and the director of national intelligence expressed their concerns over the two Chinese tech giants.
"We're deeply concerned about the risks of allowing any company or entity that is beholden to foreign governments that don't share our values to gain positions of power inside our telecommunications networks," FBI Director Chris Wray testified, according to a CNBC report.
"That provides the capacity to exert pressure or control over our telecommunications infrastructure. It provides the capacity to maliciously modify or steal information. And it provides the capacity to conduct undetected espionage," Wray said.
As alarming as this sounds, this isn't something new for Huawei, which has been trying to enter the US market for a while now. The company's recent attempt to partner with the country's leading telecom operator AT&T was called off last minute, and reports suggested it was a move prompted by US lawmakers.
The hostility from the US government didn't bode well for the company, which is still trying to sell its flagship Mate 10 Pro in the second-largest smartphone market in the world. And desperate times call for desperate measures. Huawei reportedly got users to write fake reviews of the handset, just so it can sell more units.
But Huawei was treading in the wilderness, as 90 percent of the phones sold in the US are backed by carriers. Since US carriers isolated Huawei, the company was forced to rely on the minority share of 10 percent of potential customers who go for unlocked devices by paying the full amount.

"Huawei is aware of a range of U.S. government activities seemingly aimed at inhibiting Huawei's business in the U.S. market. Huawei is trusted by governments and customers in 170 countries worldwide and poses no greater cybersecurity risk than any ICT vendor, sharing as we do common global supply chains and production capabilities. We are committed to openness and transparency in everything we do. Ultimately Huawei will continue to develop its global business through a significant commitment to innovation and R&D and to delivering technology that helps our customers succeed in all markets that value the innovation and value it delivers," a Huawei spokesperson said in an email statement to International Business Times, India.
But the US lawmakers aren't sold with Huawei's reassurance. "The focus of my concern today is China, and specifically Chinese telecoms like Huawei and ZTE, that are widely understood to have extraordinary ties to the Chinese government," Republican Senator Richard Burr, chairman of the Senate Intelligence Committee, said, according to The Verge.
ZTE USA sent IBTimes India a statement on the matter, saying "ZTE is proud of the innovation and security of our products in the US market. As a publicly traded company, we are committed to adhering to all applicable laws and regulations of the United States, work with carriers to pass strict testing protocols, and adhere to the highest business standards. Our mobile phones and other devices incorporate US-made chipsets, US-made operating systems and other components. ZTE takes cybersecurity and privacy seriously and remains a trusted partner to our US suppliers, US customers and the people who use our high quality and affordable products for their communications needs."
In addition, US Lawmakers are considering a bill to ban government employees from using Huawei and ZTE phones completely.
What are your thoughts about Huawei and claims that using its phones might lead to "undetected espionage" or even "modify or steal information"?
Feb. 15, 2018, at 2 pm IST: This article has been updated with Huawei's statement on the matter.
Feb. 16, 2019, at 11:30 am IST: This article has further been updated to include ZTE USA's statement on the matter.