Rashtriya Janata Dal (RJD) chief Lalu Prasad, who is in Ranchi for the hearing in the fodder scam case, told reporters on Thursday that he was considering to appeal in the Supreme Court over Governor Keshari Nath Tripathi's decision to allow Bihar Chief Minister Nitish Kumar to form government in the state.
Calling Kumar an "opportunist", Lalu lashed out at him for abandoning the Mahagathbandhan and said that it "is a huge betrayal to the people of Bihar and for us."
Prasad's statement comes after Kumar pulled out of the Grand Alliance between the Congress, RJD and Kumar's Janata Dal (United) and formed an alliance with the Bharatiya Janata Party (BJP) on Wednesday.
"I am a man of principles. How will Nitish show his face to the people of Bihar? He used to swear that he will not return to BJP. This is a huge betrayal for the people of Bihar and for us... People from every village in Bihar are angry today."
Lashing out at the BJP, Prasad said: "They (BJP) wanted to pin the blame on Tejashwi. They were afraid that Tejashwi would come up as a worthy opponent in 2019. This is a conspiracy by Amit Shah and Narendra Modi. This is nothing but political vendetta... BJP is fooling the nation... It is regrettable there is no Gandhiji among us to unite this country. Shah and Modi's khandan of Godse - RSS killed him."
Nitish Kumar met Governor Tripathi on Wednesday and resigned as the chief minister of the state hours after Prasad announced that his son and Bihar deputy chief minister Tejashwi Yadav will not resign from his post. Prasad added that there was no rift within the Grand Alliance and that it was just a creation of the media.
Kumar again met the governor at midnight to stake claim to form the government in Bihar with the support of the BJP. On Thursday, he took oath as the CM of Bihar for the sixth time while Sushil Modi, top BJP leader, was sworn-in as the deputy CM.
Nitish slapped the people of Bihar: Lalu Prasad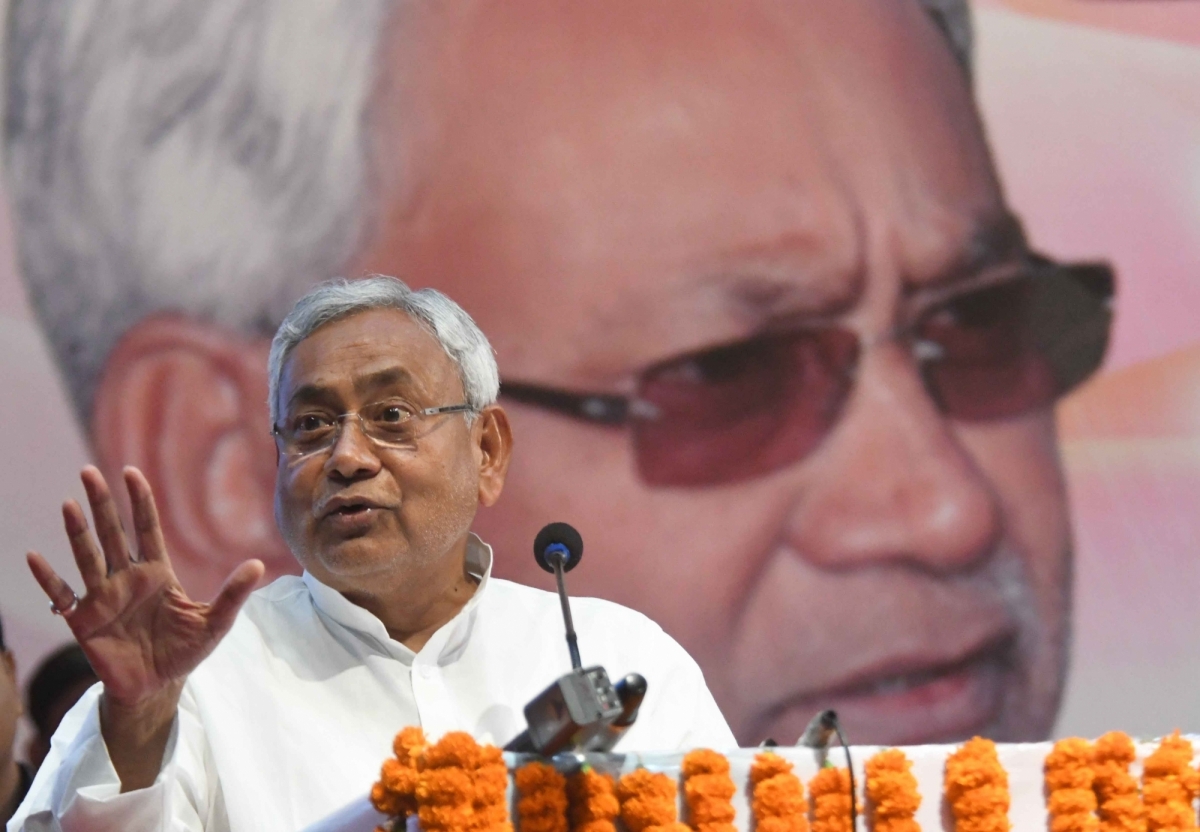 Prasad had earlier accused Kumar of having a "setting with the BJP" and that by forming an alliance with the saffron party, he had "slapped the people of Bihar."
"There is the involvement of Narendra Modi in all this. Nitish has slapped the people of Bihar and now people like Sushil Modi are eager to form the government with the JD(U)," he said.
"There had been a setting with the BJP. When someone asked him (Nitish) if he could go with BJP, he did not say no. It clearly suggests BJP setting. The PM's congratulatory tweet followed to prove my point. I knew about this case for long but had kept quiet," Prasad had said.
He slammed Kumar for seeking an explanation from his son Tejashwi Yadav over the corruption charges levelled against him. Lalu said: "How can he ask for Tejashwi's resignation when he faces such a serious case as murder that entails life imprisonment and capital sentence?... We will give the documents to CBI. Who are they to ask for it? Has Tejashwi engaged in any act of corruption as a Minister in Bihar?"
He added: ""We were the largest party in the grand alliance. Tejashwi got the post of the Deputy Chief Minister. We had the mandate of the people."
'Vendetta against me exposes their viciousness': Tejashwi Yadav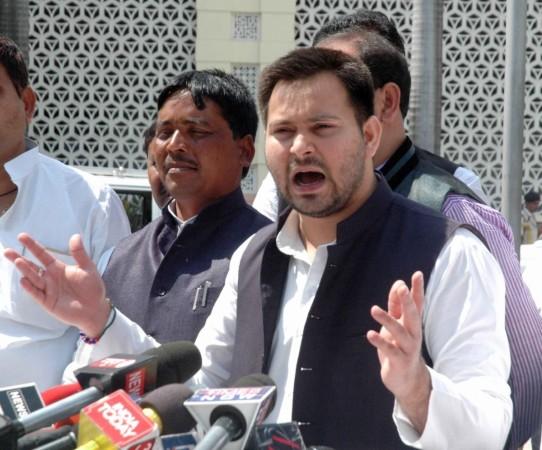 Tejashwi, son of RJD chief Lalu Prasad Yadav, lashed out at Kumar and the BJP through Twitter for resorting to "low level vindictive and opportunistic politics."
"I entered in govt with a clean slate with a keen desire of writing a positive story for people of Bihar, only to find an opportunist rival!... Vendetta against me exposes their viciousness. Much to their dismay,they wer unable to point a single lacuna in my performance.So resorted to low level vindictive & opportunistic politics," Tejashwi wrote on Twitter.
Past baggage, though unjustified, didn't perturb me when I was entrusted to carry the expectations of people's mandate, in the role of DyCM!

— Tejashwi Yadav (@yadavtejashwi) July 27, 2017
I delivered manifolds than wat was expected of me. My performance perturbed our ally & BJP. Vendetta against me exposes their viciousness. — Tejashwi Yadav (@yadavtejashwi) July 27, 2017
Whenever there is change in a system, however unjust, those at vantage point were bound to get irked. Repercussions were expected & imminent

— Tejashwi Yadav (@yadavtejashwi) July 27, 2017
Vicious greed for power of opportunism will spell it's own doom. People are not fools that they digest their penchant for wicked power grab — Tejashwi Yadav (@yadavtejashwi) July 27, 2017
Tejashwi had on Wednesday accused Kumar of caging JD(U) MLAs in his "house". Kumar will face the trust vote in Bihar Assembly on July 28.
Nitish Ji if u hv belief in ur morality & honesty thn Y u hv caged JDU MLAs in ur https://t.co/0XdOQXDH8T thm,they wil tell ur morality rate

— Tejashwi Yadav (@yadavtejashwi) July 26, 2017
If Nitish Ji is proud of his moral values & honesty, He would not had been in midnight rush to stake claim for govt. Honest man doesn't fear — Tejashwi Yadav (@yadavtejashwi) July 26, 2017
'Knew since 3-4 months': Rahul Gandhi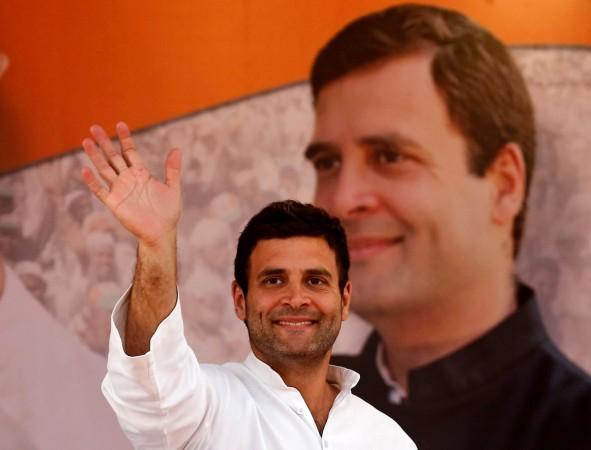 Reacting to Kumar pulling out of the Congress-RJD-JD(U) Grand Alliance and forming a coalition government with the BJP, Congress vice-president Rahul Gandhi on Thursday said that he knew about Kumar's plan three to four months before he pulled out of the alliance on Wednesday.
"We knew that the planning had been going on for three to four months. A person can do anything for power and self-interest... There are no rules, no credibility... The mandate was given to Nitish ji for the anti-communal fight but now he has joined hands with them for his personal politics," Rahul told reporters.