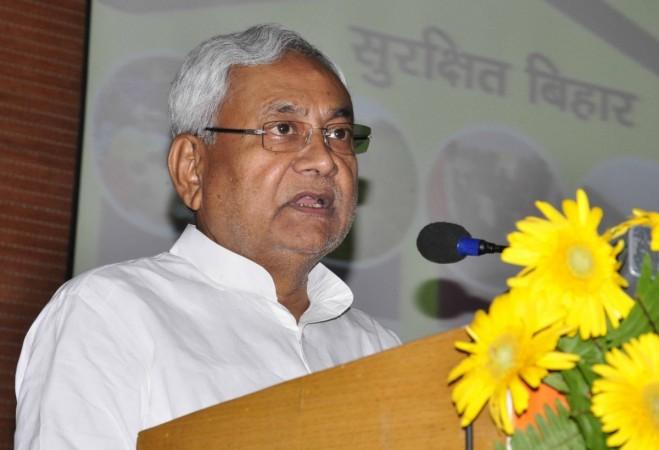 Nitish Kumar on Wednesday, July 26, resigned as the chief minister of Bihar for yet another time. This time, the reason was again something related to Lalu Prasad, who though for a change, was sitting on the same side of the table with Kumar. But yet, the differences were unbridgeable. The JD(U) chief resigned this time citing irreconcilable differences with ally RJD on charges of corruption against the deputy chief minister, Tejashwi Yadav, the son of Lalu Prasad Yadav. Kumar's resignation, for many, was just a matter of time given the tension which was building in the grand alliance over the past several months.
The latest development now puts Nitish Kumar at a major crossroads of his political career. Seen as a deft administrator who compromises little with his transparent image, Kumar has been seen fighting fierce battles of morality against opponents – national or regional – over the past few years and in most cases, he is the man who retreated, either individually or as a leader of his party.
Nitish pulled out in 2013, 2014 & 2017
In 2013, Kumar had pulled his party out of the BJP-led NDA alliance after Narendra Modi rose through its ranks in his journey towards prime ministership. In May 2014, a day after his party was routed in the Lok Sabha elections, Kumar had resigned to make way for a little known Jitan Ram Majhi. And now, after serving as the CM for two years and some months, he quit again, this time as a protest against the accused RJD leadership.
Now, for Kumar's supporters, this is a perfect move by the former CM. The grand alliance was anyhow a sinking ship and by deserting it first, Kumar showed that he had little to lose but more to gain, especially on the national stage. Kumar proved that more than arithmetic with a suspicious ally, it is the chemistry with the electorate which is of greater significance.
Nitish Kumar's quest for flawless image leaves him alone
But there is also another side to the story. Nitish Kumar might have proved that he never compromises with the other – be it the communal or corrupt, but at the same time, he now has a terrible risk and that is to become isolated in the party-centric politics of India. Nitish Kumar would have been a certain winner had ours been a presidential system but since it is still the parliamentary system where alliances matter more than individuals, the JD(U) chief has now a big challenge and it is to find the next suitable ally.
Assembly scenario in Bihar:

Total seats: 243

RJD: 80

JD(U): 71

BJP: 53

Congress: 27

Others: 8

Independent: 4
If Nitish eventually joins hands with BJP, what makes him a politician of conviction?
By thriving for the tag of 'the politician with a difference', Nitish Kumar at this moment has dumped and abandoned almost all allies. He has left the BJP, RJD and also slammed the Congress. The equations now hint at his realigning with the BJP but then how does that help Kumar's political ploy? If he eventually joins hands with the BJP, then what reliability does he hold as a secular leader? It was the same question on which he had dumped the NDA in 2013. Four years later, the JD(U) looks to going the same saffron party's way. How is Nitish Kumar a politician of conviction then?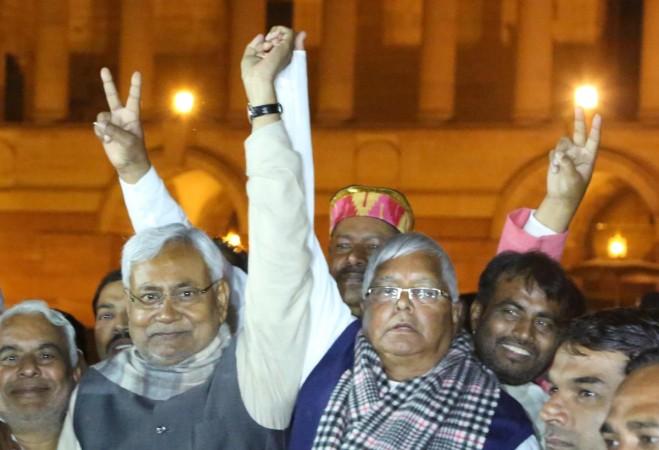 The former chief minister of Bihar is in a unique position now. In 2014, he had quit because of the ruling party. In 2017, he has quit because of the Opposition party. In between, he has made evident his distaste for the Congress and also policy-wise support for Prime Minister Modi. The sum of all these factors points at Kumar's exceptional stance in Indian politics at this point. He doesn't have much choice now, either to emerge as a frontrunner for the PM's post in 2019 or a main Opposition leader.
Kumar's only option now is to take the BJP's help to save his government. But then, it will blunt his edge in the next Lok Sabha election and he can at best aim for the deputy prime minister's post. That will not be a real face-saver for the man who was once seen as the nearest rival to Modi. Are we going to see another Lal Krishna Advani in Nitish Kumar, a leader who made all the hard work but eventually ended on the wrong side of history?