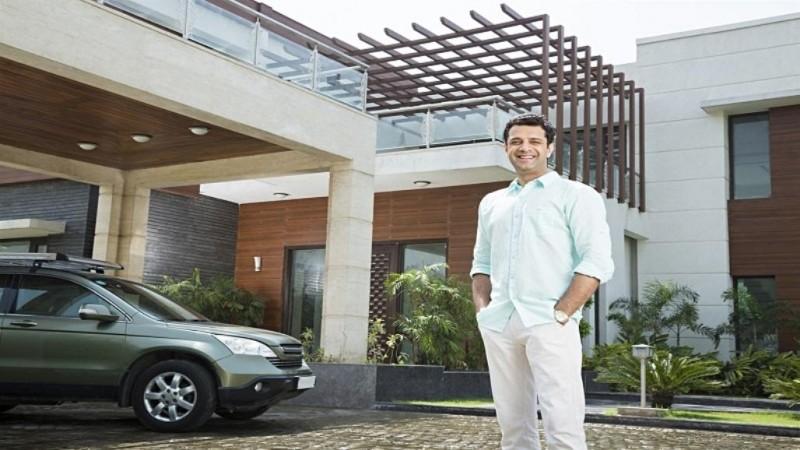 Unit Linked Insurance Plans (ULIPs) have become a popular investment option of late, due to the hybrid nature and the benefits they provide. A ULIP lets you enjoy 2 components i.e. protection of a life insurance cover and simultaneously provide investment opportunities. The investment continues for the tenure of the insurance policy. Thus, whether you are a conservative investor or a risk-taker, there is a ULIP for you.
ULIPs are further important in the current scenario, wherein in the midst of the COVID-19 pandemic; investment habits have witnessed a sharp change. People are now thinking of buying less and saving more. The most prominent change has been pointed out in the millennials, known for their attitude of 'buy now pay later.' They are now thinking of saving and investing for rainy days [1].
In such a situation, ULIPs appeal more, as they help you achieve your life goals with the vitality of the market conditions provided you have planned well.
ULIPs: How is it instrumental in meeting long-term savings goals?
ULIPs serve as one of the preferred long-term goal-based investment products with the life insurance cover element, at the same time to help accumulate wealth and generate returns over the tenure of the policy.
Here is why you may invest to achieve your long-term savings goals via ULIPs:
Dual benefit
ULIPs come with two benefits; the protection that comes with insurance and the savings accumulation that comes with the associated funds. The longer you invest the better returns you may get. Additionally, the insurance component takes care of your protection needs by providing a financial cover. It also ensures that your loved ones stay protected in your absence. You can take your pick from a single premium ULIP or a regular premium ULIP that can be with monthly, quarterly, bi-annual, or annual frequency &and reap the protection and investment benefits therein.
Better investment corpus
ULIPs come with the function of compounding, i.e. the returns on your existing investment are reinvested in the near future. This process generates additional income over the tenure of the ULIP. ULIPs come with a lock-in period of 5 5 years. This creates an investment corpus, in the end, helping you achieve market-linked returns by the end of your set tenure.
Higher transparency
ULIP charges are clearly defined in the benefit illustration and policy document. Usually, there are three; mortality charges, administration charges, allocation charges, and fund management charges. Further, there is a surrender charge if you wish to end the policy before its lock-in period ends. How these are charged on the investment portion of the premium further depends on the insurance company. The methodology of charging is the same. It is the actual charge that varies.
Tax benefit
You can avail of an income deduction of up to 1.5 lakh per year under section 80C of the Income Tax Act 1961 (the Act). Further, all the ULIP payouts are exempt under section 10 (10D) of the Act and such deduction and exemptions are subject to terms and conditions stated therein.
Better security with Switch fund feature
ULIPs offer a unique benefit of switching funds so that you can leverage optimum returns. This option can be exercised in the event of one or more ULIP funds from your portfolio not performing as well as you wished it to. Insurance companies such as Bajaj Allianz Life provide switching without any additional charges. However, ensure that you are aware of how your portfolio and funds are performing, to make an informed decision.
ULIPs can be one of the choices for you for your investments if you wish to set long-term financial goals. As per a recent report by Principal Retirement Advisors, the two topmost long-term goals that are being pursued by new-age parents are buying a house so that they can retire from professional life in peace (55%) and children's' education and marriage (68%) [2].
ULIPs can be instrumental here. You can start investing in your child's name at the time of birth so that you can garner and accumulate substantial funds to be utilized for goals like higher education and marriage. There are a few ULIP's that come with a big advantage that it does not discontinue in the event of the death of the parent. While the death benefit is paid to the nominees immediately, the investment continues to remain invested and the beneficiary gets the fund value at the time of maturity of the policy subject to policy terms and conditions.
ULIP: The wealth accumulation option for the long run
ULIPs are one of the preferred long term investment options that can help you enjoy the protection of an insurance cover and simultaneously provide investment opportunities. ULIPs help to build a corpus amount aside at the time of retirement or any other life goal. You just have to figure out which insurance company can help you in the best way possible.
Bajaj Allianz Life comes with ULIPs that target specific life goals.
- Bajaj Allianz Life Goal Assure -– ULIP
The core philosophy of this ULIP is to keep your dreams at the center and create a plan that can help you achieve those. This plan comprises of four investment strategies and eight funds that help you create a corpus so that you can have the ultimate peace of mind when it comes to your goals in life.
- Bajaj Allianz Future Gain -– ULIP
This plan ensures that there is maximum premium allocation* towards your investment so that your returns are maximized. This plan comes with the option of unlimited fund switches so that you can shuffle your portfolio to garner the optimum returns.
- Bajaj Allianz Life Future Wealth Gain -– ULIP
This one is an all-encompassing ULIP which not only provides you with market-linked returns but also protects your loved ones with its financial cover, in the event of you not being there. It comes in two variants; Wealth Plus and Wealth Plus Care.
- Bajaj Allianz Fortune Gain ULIP
This single-premium investment plan could be ideal for salaried individuals or even those who have just entered the matrimonial phase in their lives. In either case, whether it is a bonus or a gift, this is one of the preferred ways to invest the lump-sum amount and reap the benefits of the market over the long term.
Should you go for ULIP?
Yes. Life can take a turn anytime. What can be a better way to be prepared than a system which not only insures but invests? ULIPs are investment cum insurance instruments that come with multiple benefits and make sure your life is protected financially in a 360-degree manner. Further, insurance companies such as Bajaj Allianz Life ensure that you can choose and buy your plans with a few clicks, with an easy and streamlined online process. In the current scenario, when social distancing is required and not many are willing to interact physically, the option of online purchase of ULIPs can be most beneficial.
That being said, getting yourself insured is a sensible option, whether or not there is a pandemic raging. Are you investing in ULIPs yet?