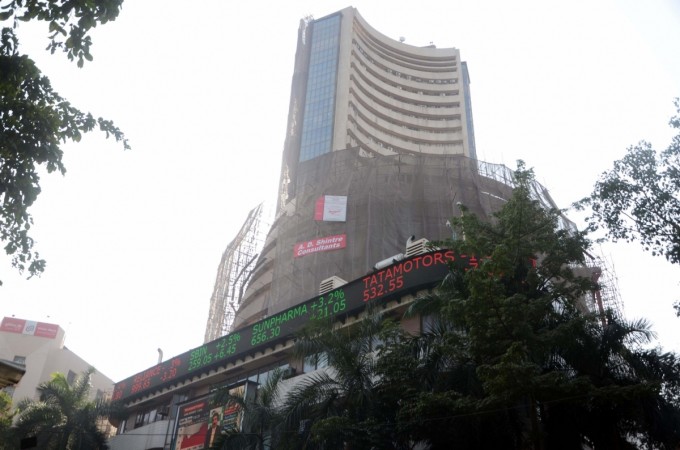 November 2016 was an eventful month for Indians, even if they were not punters on stock markets or investors in metals such as gold and silver.
The surprise announcement to demonetise the high-value currencies on the 8th, coinciding with the victory of Donald Trump in the US presidential elections, triggered volatility in stock, gold and currency markets.
While the Indian rupee hit an all-time low during the month, gold and stocks also could not escape unscathed.
The month ended with the government releasing the provisional GDP figures for the September quarter (Q2) that came in at 7.3 percent, higher from 7.1 percent in the previous quarter.
Another significant event that has implications for the Indian economy was the November 30 decision by the 14-member oil cartel OPEC to cut output that sent crude oil prices soaring by almost 12 percent in a single day.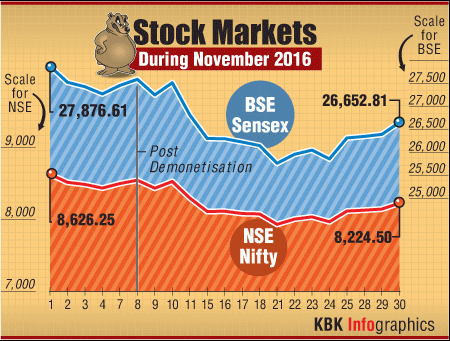 The BSE Sensex was volatile almost throughout the month, hit by a double whammy of demonetisation and uncertainty over the outcome of US presidential elections. Republican candidate Donald Trump pipped rival Hillary Clinton, upsetting many stock market speculators.
The 30-scrip benchmark index (Sensex) fell 3.4 percent from the November 8 closing of 27,591 to end at 26,652 on November 30.
The rupee hit a new low of 68.86 to the US dollar but recovered later to end the month at 68.38.
Gold was not immune to global uncertainty, aided by currency chaos in the world's second-largest market for commodities. The price of the yellow metal fell 4.3 percent from Rs 30,700 per 10 gm on November 1 to Rs 29,350 on the last day of the month. Silver too declined from Rs 43,200 per kg to Rs 41,435, down 4 percent.