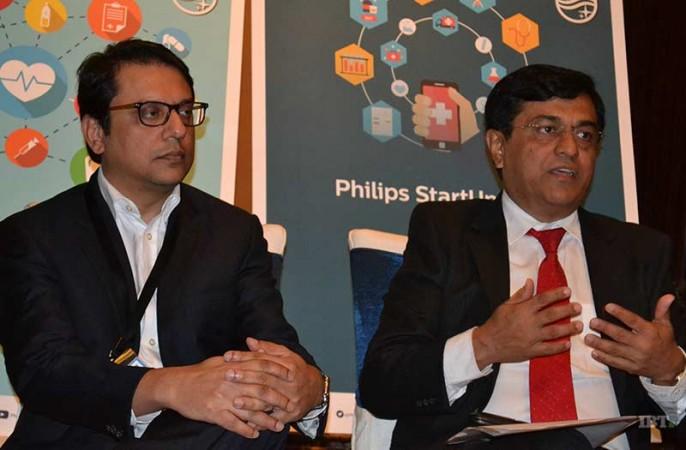 The Philips Digital Healthcare Conclave took place on Wednesday, November 23, 2016 in Bengaluru (Bangalore). The purpose of the conclave was to introduce some of the comany's latest technology amed at improving India's healthcare solutions.
The conference was addressed by Srinivas Prasad, CEO of Philips Innovation Campus, Bangalore and Priyank Agarwal, Head, Strategy and New Business Development.
"The inspiration to develop these technologies came from kith and kin," Srinivas Prasad said in an interview with the International Business Times.
The enhanced usage of technology will transform the prevailing situation in India's healthcare sector. Philips aims at reaching 3.5 million people by the year 2035 and providing them with the "finest technology to reduce mortality rates".
India needs 1.5 million beds and three million doctors by 2034 in order to provide effective healthcare, as per requirements. There are currently 1.3 hospital beds per 1,000 people in India, shockingly low as per WHO guidelines that recommend 3.5 beds per 1,000 people.
The main goals of Philips are...

To aid in depleting the mother and foetal mortality rate
To curb deaths caused by heart attacks and cardiovascular diseases (CVD)
Philips has developed an app called Mobile Obstetrical Monitoring (MoM) with the aim of reducing mother and fetal mortality rate in the country, which is a major cause of concern.
The MoM project will monitor expectant mothers and detect any risks they are prone to at early stages of their pregnancy. In case anything is identified, the to-be mothers will be guided with the help of telehealth solutions. This technology is believed to be beneficial for mothers and newborns in the developing regions of the country.
CVDs have now become are the top cause of death worldwide; they have seen a fourfold increase over the last 40 years.
It's also found that 40% of patients arrive late for the treatment. If the patient gets treated within one hour of a heart stroke, (called the 'golden hour') the chances of survival are higher.
The Philips Innovation Campus has developed chest pain clinics to tackle the issue.
The Chest Pain Clinics aim to cater to patients with Emergency Cardiac Care on time through small clinics. Philips have a device called Efficia ECG-100, which will wirelessly transmit ECGs to patients on time.
Philips also aims at making infrastructure available in the Haryana and Jharkhand regions of India to develop the healthcare sector there.