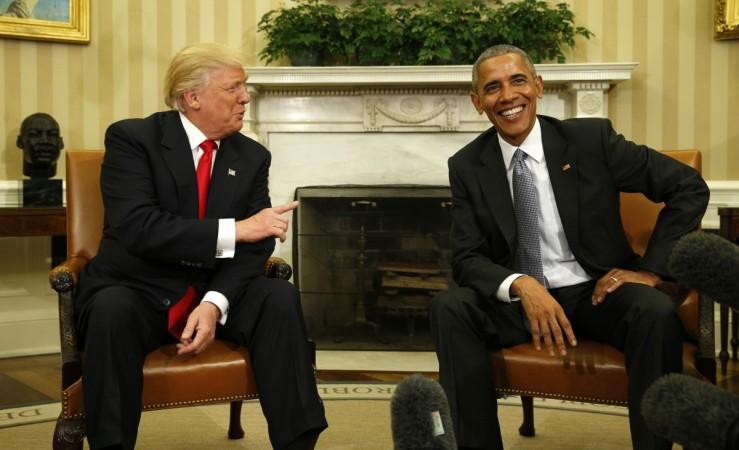 US President-elect Donald Trump is considering keeping parts of the Affordable Care Act, Obamacare, after meeting President Barack Obama.
The announcement, made by Trump during an interview with Wall Street Journal — his first one after the elections — comes as a surprise, as Trump had earlier called Obamacare "disastrous". Some of the provisions he is willing to keep are allowing parents to include children up to the age of 26 as part of their insurance policies, and barring insurance providers from denying coverage to people with pre-existing conditions.
"I like those very much," Trump said.
"I told him [Obama] I will look at his suggestions, and out of respect, I will do that," Trump said. "Either Obamacare will be amended, or repealed and replaced," Trump told the Journal. The changes would provide "great healthcare for much less money" for Americans, according to Trump.
The new development is vastly different from what Trump had said during his campaign. In a meeting with CBS news he said that parts of Obama's healthcare bill he was "going to try to keep" were "the strongest assets". The new stand taken by Trump may not go down well with his supporters or the Republican party, which has wanted to remove the law completely.
According to many, making insurance mandatory has forced the young and healthy, who use very little of the insurance as their medical bills are at a minimum, to pay for the rest of the people who utilise insurance a lot more.
Trump had said last month that "Obamacare is just blowing up" without going into detail what his alternative to the healthcare system is.
Apart from healthcare, Trump is also focusing on illegal immigration and deregulating banks so that they can "lend again."
About prosecuting his opponent Hillary Clinton, he said,"It's not something I've given a lot of thought, because I want to solve healthcare, jobs, border control, tax reform."