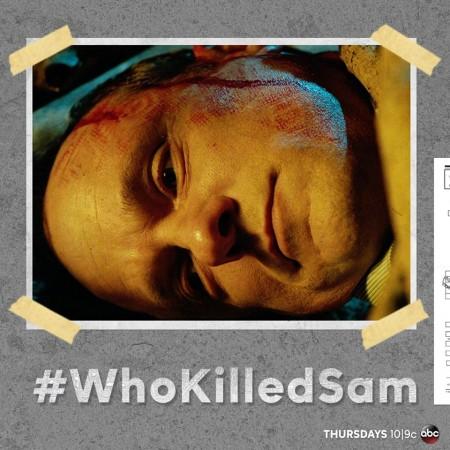 With just two weeks left for the mid-season finale of ABC's new crime drama "How to Get Away with Murder" (HTGAWM), the heat has turned up on the mysterious murder case of Professor Sam Keating (Tom Verica).
With the clues provided in the flash-forward sequences of the show, fans have come up with their own theories about the killer.
Here are some of the interesting fan theories on Sam murder case:
Sam is Not Dead: Executive Producer Shonda Rhimes is known for her unexpected twists in the storyline. So the mid-season finale episode of "HTGAWM" could surprise the viewers by revealing that Sam is still alive.
The sequence of Sam's death could turn out to be a dream or a law lesson for the students to learn "HTGAWM." The theory is that it is a well thought out criminal case put together by the 1st year students before they move on to their second year.
Sam Killed Himself: Professor Sam was in an intimate relationship with his student Lila Stangard (Megan West) and he was aware of her pregnancy. He would have probably killed her when she threatened him that she would tell everything to his wife Annalise Keating (Viola Davis) and committed suicide to get away from the murder.
Wes Gibbins Killed Sam: Since the premiere episode of "HTGAWM," Annalise's first year associate Gibbins (Alfred Enoch) has shown a lot of interest in Sam murder case and he has been trying his best to prove Rebecca Sutter's (Katie Findlay) innocence. Due to his over enthusiasm on the case, fans have wildly theorized that he is getting away with murder.
Meanwhile, the show continues to follow the series of events on the dark and stormy bonfire night that witnessed the twin-murder of Professor Sam and his student Lila on "How to Get Away with Murder."
And the culprit of Sam murder case will be revealed in the mid-season finale episode of the show titled ""Kill Me, Kill Me, Kill Me," which will be aired on 20 November at 10 pm on ABC.