Airtel and Reliance Jio have been in a tug-of-war ever since the latter made its entry into the telecom space and changed the face of the industry. After making mobile internet packages extremely affordable, which led to a spike in the country's data consumption, Reliance Jio is now entering the broadband space with Jio GigaFiber. To avoid history to repeat itself, incumbents like Airtel have been ramping up their efforts to stay on top of their game in the high-speed fiber broadband category.
Reliance Jio's GigaFiber commercial launch is slated for March 2019, but Airtel has come up with some attractive offers that could be hard even for Jio to top. In addition to offering discounts on annual and bi-annual broadband plans, Airtel has removed FUP limits in select circles. But that's not even the best part.
Airtel is offering bonus data up to 1TB (1000GB) for its broadband customers in select circles. Since Airtel V-Fiber plans change from one circle to another, the bonus data allotment varies as well. Customers in Hyderabad have no bonus data offer, which makes sense as all plans come with unlimited GBs of data.
In Delhi, Gurgaon, Noida, Faridabad and Ghaziabad circles, customers get 500GB bonus data on the Rs 799 monthly broadband package, which usually gives 100GB data at 40Mbps speed. Those on higher packages, including Rs 999, Rs 1,299 and Rs 1,999 with 100Mbps speed, get 1000GB bonus data. These plans also get the benefit of data rollover and free Netflix and Amazon Prime subscription.
In Bengaluru, the 40Mbps broadband plan worth Rs 799 with 50GB monthly data gets 500GB bonus data, while Rs 999 plan with 40Mbps speed and 100GB data limit gets 750GB additional data with rollover benefit and Netflix and Amazon Prime subscription.
The higher-end packages with a monthly rental of Rs 1,299 and Rs 2,099 that offer up to 100Mbps speeds get 1000GB bonus data on top of 175GB and 350GB monthly data allotment, respectively. Both these plans also get rollover data benefit and Netflix, Amazon Prime subscription for free.
Airtel V-Fiber customers can check for bonus data offer in their individual circles by visiting Airtel's official website.
It must be noted that the bonus data offer is valid till March 31, 2019, and it is applicable to half-year and annual packages, which saves 15-20 percent on monthly rentals. These offers are exceptional and a power play by India's biggest telecom provider ahead of Jio GigaFiber's arrival.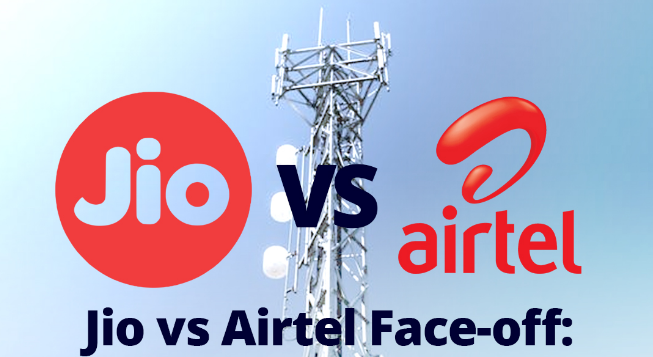 Reliance Jio hasn't revealed its plans for GigaFiber broadband in India, but they are expected to be cheaper than current standards. Reliance Jio is also offering free service to select users in Delhi and Mumbai circles as a part of its testing before a wider rollout. It won't be surprising if the free preview offer extends to the general public for the initial months.
But Airtel's efforts to make sure its customers get the maximum value out of its broadband packages indicates a touch crack for Jio. Stay tuned for updates.