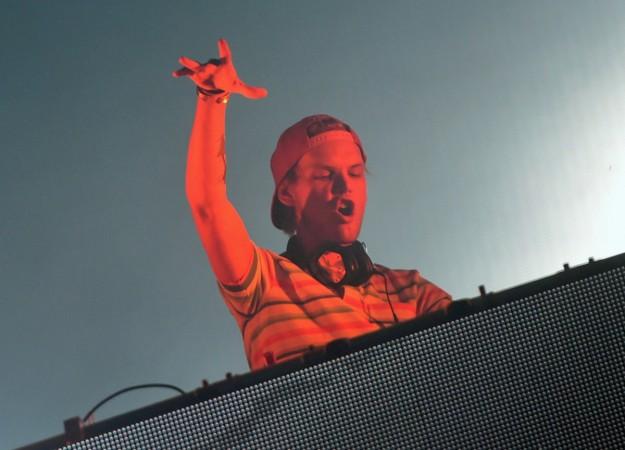 Avicii was found dead in Muscat, Oman.
The DJ, formally known as Tim Bergling, was 28-years-old.
The news of his death was confirmed on April 20.
His family confirmed that he chose to take his own life.
Avicii, whose real name was Tim Bergling, was found dead on April 20 in Muscat, Oman. The Swedish DJ was said to be in the country on a vacation. Avicii's family recently revealed that the music producer took his life and now, harrowing details of how he took his life have been revealed.
Warning: Disturbing details ahead could upset a few readers.
The 28-year-old artist suffered massive blood loss after he cut himself in a suicide attempt, TMZ reports. Multiple sources told the website that Avicii used a broken glass to cut himself. Two sources also revealed that Avicii broke a bottle and used the broken piece of glass to inflict the fatal wound. A source also added that it was a wine bottle.
It is still unclear which part of the body Avicii injured himself to lead to his death. While two sources claim it was the neck, another source suggests it was the wrist that he cut. The site couldn't confirm this detail.
Avicii was a renowned DJ in the scenes of EDM across the world. Fans knew him for his version of Wake Me Up, Hey Brother and You Make Me. The news about his death was confirmed by his publicist on April 20 and later, his family issued a statement confirming that it was suicide.
"We would like to thank you for the support and the loving words about our son and brother. We are so grateful for everyone who loved Tim's music and have precious memories of his songs," the statement read.
Soon after his death, Avicii's brother David Bergling reportedly flew down to Oman "seeking answers" about the musician's death. Police investigaton said there was "no criminal suspicion".
Two post-mortem examinations were conducted and "we absolutely confirmed that there is no criminal suspicion of death", a source told Sky News.
Days after the news of his death was revealed, his girlfriend Tereza Kačerová took to Instagram to share her horror about finding out about his death and revealed that he was a doting step-father to her young son around the time of his death.
She also shared a 19-page letter revealing how she felt when she found out about his death and shared that Avicii wanted to have a family of his own. You can read it here.