Air Arabia, with its low-cost model, managed to disrupt the aviation industry in the United Arab Emirates (UAE). An idea which was initially seen as 'non-viable' by many, managed to catapult itself from a $13 million to a $5 billion company. This Low-cost carrier has now expanded its wings globally.
But why would someone start a low-cost carrier model in the oil-rich gulf? International Business Times India's Executive Editor, Danish Manzoor, sat down with the Group CEO of Air Arabia, Adel Abdullah Ali, to explore this. "Everybody's wish was to travel in the region as UAE has a lot of expat population," said Adel.
When asked about the idea and how his peers reacted to it, Adel said, "Affordability stopped people from traveling home. People were taking holidays after 4-years sometimes. Nobody believed that a low-cost airline will work in the gulf. Many felt we would be bankrupt within 3 to 6 months. But soon we were running at 60% seat occupancy."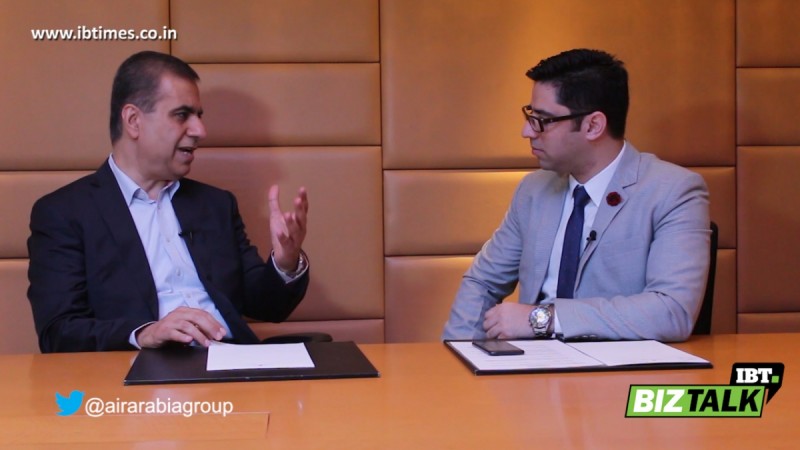 "Our model works so well that even the Bus company ferrying people from UAE to the Levant even threatened to sue Air Arabia," Adel quipped.
In 2004, the company broke even and then there was no looking back for Air Arabia. The company currently operates in several countries, including India, Saudi Arabia, Egypt, Morocco, and Russia. These are also the most profitable routes for the airline. Air Arabia's business model of affordable flying helped the airlines gain early success as continues to expand beyond the Gulf countries as well.
In the video interview, Abdullah Ali spoke about the challenges his company faced and his plans to expand and grow operations in Egypt, Morocco as well as in India.
Abdullah Ali also busted the long-circling rumor about Air Arabia and Air India merger. "Two business models don't match. It makes no sense and it will confuse our people and Air India flyers," Abdullah Ali told Danish on BizTalk.