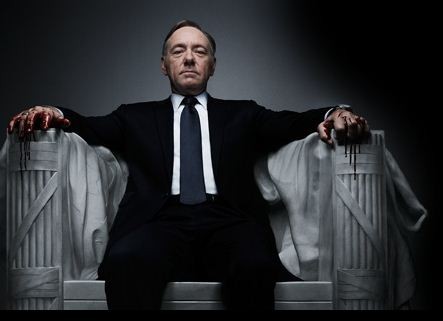 The fans of House Of Cards are desperate to know how the creators are planning to bring the closure to the story of Frank Underwood without featuring the character.
Cast member Kevin Spacey, who portrayed the role of Frank in the popular political drama series, was fired by Netflix after multiple allegations of sexual conduct were raised against him.
"Netflix will not be involved with any further production of House of Cards that includes Kevin Spacey. We will continue to work with MRC during this hiatus time to evaluate our path forward as it relates to the show," a representative of Netflix then said through a statement.
Since then, there were several speculations doing the rounds about Frank's demise in the premiere episode of season 6. There were also rumours about the character facing jail time for his evil doings.
Also read House Of Cards season 6 air date, spoilers: Robin Wright teases an 'interesting' start for Claire Underwood
Showrunners Melissa James Gibson and Frank Pugliese seem to have finally revealed the fate of Frank. According to them, the show will go on until Frank and Claire or one of them dies.
"[House of Cards] is a show about a unique marriage. Until one, or both, of them is dead. You [still] have a show," the showrunners said in an interview with TV Line.
Pugliese has also revealed that Claire will not be following the footsteps of Frank in the last and Kevin Spacey-free season. "We want Francis and Claire to be equal but different," he said.
Meanwhile, Netflix Chief Content Officer Ted Sarandos has said that the firm made the right decision about Spacey. "I think it gave us all an opportunity to soul-search right away and I love that we were able to very quickly come to the conclusion," he said.
"People love the show. They love Claire (the First Lady played by Robin Wright). They love Francis, too, and everybody wants to see how this wraps up. Yes, this was a Kevin Spacey story, but there's 340 people who make that show," Daily News quoted him.