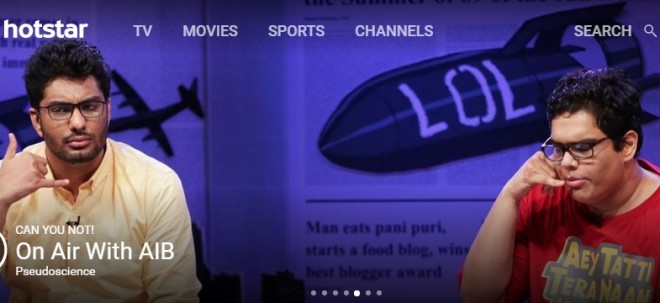 Star India's digital and mobile entertainment platform Hotstar was dubbed as a no-censorship service when it was launched in 2015, but it surprised its subscribers this week by airing the Last Week Tonight show sans Samsung skit.
Hotstar is an Indian on-demand video streaming service that provides content ranging from sports to television serials to movies belonging to different languages like Hindi, English, Telugu, Tamil, Kannada, Malayalam, Marathi, Bengali etc. Its app is also available across mobile services for consumers in India, Pakistan, and Bangladesh.
Also read: Hotstar, Zapr tie-up for mobile audience analytics in India
Interestingly, the Last Week Tonight show hosted by John Oliver has a Samsung skit, a segment about the company's recent mishaps, including the Galaxy Note 7 that was discontinued and recalled after several handsets caught fire due to a faulty battery, the washing machines the reportedly blew up.
However, the Last Week Tonight show aired on Hotstar didn't have the Samsung skit segment, raising many eyebrows. The company had said that it would only censor content that are in the interest of the nation. So, removing a gadget-related content didn't make sense.
Hotstar has said that it was an error and has since replaced it with the full-length episode.
"The editing of a small portion of an episode of the show was an inadvertent error and has since been rectified with the restoration of the content back online. We are putting in place specific protocols to avoid similar instances in the future," the spokesperson of Hotstar told Mashable.
Hotstar has a competitor in Amazon's Prime Video that was launched in India last year. It streams Hollywood movies, Bollywood movies and several regional films in Tamil, Telugu, Bengali and Marathi. However, it has received lots of flak from its subscribers after a segment was edited out from its TV series, including Jeremy Clarkson's The Grand Tour.