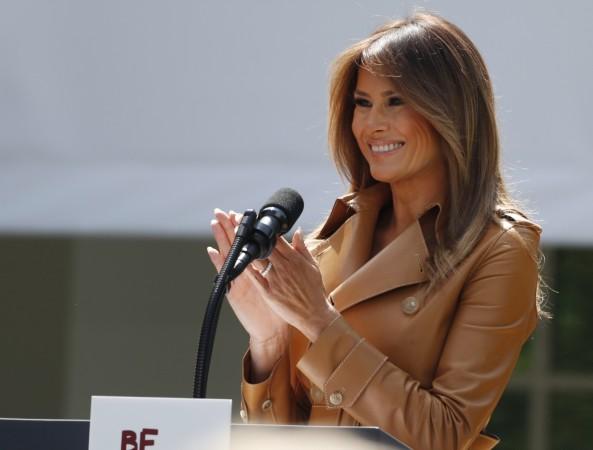 After concluding their UK trip last weekend, where they met UK Prime Minister Theresa May and Queen Elizabeth II in Windsor Castle, Donald Trump and his wife Melania Trump met Russian President Vladimir Putin in Helsinki, Finland.
The powerful world leaders discussed several things during their meet, including ways to improve the relationship between the two countries, but Melania stole the show with her priceless expression.
For her meeting with Putin, Melania turned toward a buttery yellow Gucci coat. She looked absolutely stunning as she stood by her husband before the summit. As a customary practice, the Trumps exchanged pleasantries and posed for a photo with Putin before the summit commenced. Trump stood between Putin and Melania in the picture.
Melania reached out to Putin for a formal handshake and in a split second, before the media began photographing the moment, she looked like she felt a multitude of facial expressions.
The hilarious moment took no time to reach online and go viral. Several online users tried to decode what her thoughts might have been and as a result, they gifted the world with some amazing memes.
"You know it's bad when even Melania Trump was horrified after shaking Vladimir Putin's hand at the #TrumpPutinSummit," an online user commented. "She looks like she short-circuited there for a second," another user wrote. "She looks like she just stared into the eyes of evil...." added a Twitter user.
"Watch Melania's face and body language after shaking Putin's hand. She is scared to death of him," added an onlooker.