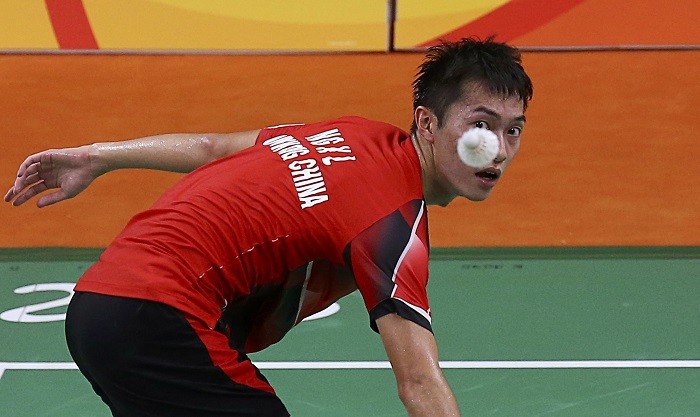 Sameer Verma's name might not have been heard much in the world badminton circuit, but the Indian shuttler has a huge chance to make a name for himself by winning the Hong Kong Open title. After playing some consistent badminton in the competition, Verma has reached the Hong Kong Open final, and will face Angus Ng Ka-Long in the title-decider on Sunday.
Click here for all the live blog and updates of the finals
Angus has been brilliant in the Hong Kong Open so far, reaching the final after defeating fellow countryman Hu Yun in straight games. Likewise, Verma's route to the final has been even more amazing defeating third seed Jan O Jorgensen, who was one of the major favourites.
Though many big names of the men's competition did not feature in the Hong Kong Open, one should not take anything away from Angus' and Verma's achievements so far. They have deserved their place in the final, and now, they must prove in their last match of the competition, once again.
Verma was quite unstoppable against Jorgensen, who did not play badly, but the Indian changed his gear for the match to stun the third seed. If Verma can play in a similar manner, and maintain that character, Angus Ng will have a tough time. However, Angus will also look for some great support from the fans as is playing at home. With the home fans behind his back, he should be confident ahead of the match.
It has been quite long since the two players were involved in a head-to-head contest. They played twice against one another in the juniours, with Verma defeating Angus in both the matches. But then things have changed a lot in the last four years or so, with Angus, at present, being Hong Kong's highest ranked player.
Often, we have witnessed Super Series final being played between two players, mostly ranked in the top 10. But this is slightly different with Verma ranked 43 and Angus 14. Such ranking will not be a concern for anyone if they manage to play quality badminton.
Where to watch live
Sameer Verma vs Angus Ng Ka-Long Hong Kong Open 2016 final is scheduled to start for around 4 pm local time (1:30 pm IST). Here are the Tv and live streaming options.
India: TV: Star Sports4/HD. Live streaming: Hotstar
International viewers can also click here for live streaming