Honeypreet Insan — the "adopted daughter" of self-styled godman and Dera Sacha Sauda chief Gurmeet Ram Rahim Singh — is reportedly avoiding phone calls altogether in an effort to elude police.
Meanwhile, her ex-husband Vishwas Gupta has revealed more sordid details about Honeypreet and Ram Rahim, who is currently serving two consecutive 10-year sentences in prison after being convicted in rape cases involving two of his followers.
Gupta had earlier claimed the relationship between Honeypreet and Ram Rahim was less of father-daughter and more of lovers, and that the godman had caused them to get a divorce and also threatened him with dire consequences if he revealed details of these incidents to anyone.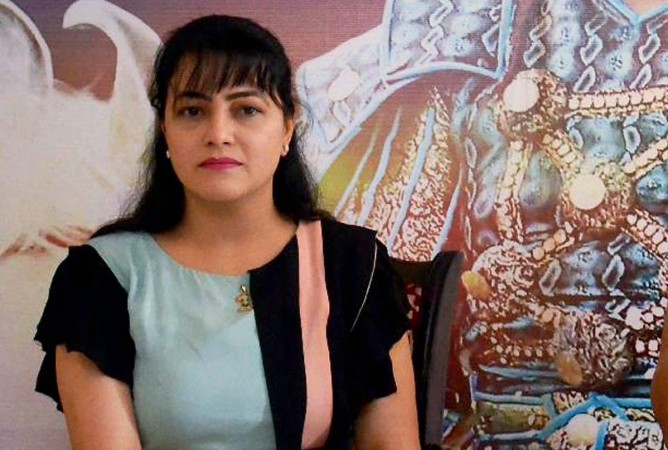 Relying on WhatsApp
Honeypreet — aka Priyanka Taneja — has been on the run ever since it emerged that she had been instrumental in instigating Dera followers to indulge in violence in Punjab and Haryana after Ram Rahim was found guilty of rape on two counts.
The police have issued an international alert in her name, even as it came to light that she had been taking the help of some relatives to evade arrest.
A fresh report has now claimed that Honeypreet and some other Dera followers are using messaging platform WhatsApp to communicate among themselves. They are avoiding any form of phone calls for fear that their numbers might be tapped by the police.
WhatsApp offers end-to-end encryption, meaning if someone obtained the string of data that make up a message between two people, they would not be able to understand it because the message had been sent in a coded form.
'Honeypreet was not allowed to conceive'
Meanwhile, Honeypreet's former husband Vishwas Gupta has opened yet another can of worms when it comes to the relationship between her and Ram Rahim. He has claimed that Ram Rahim forbade Honeypreet from getting pregnant, and threatened to expel them from the Dera if she conceived a child.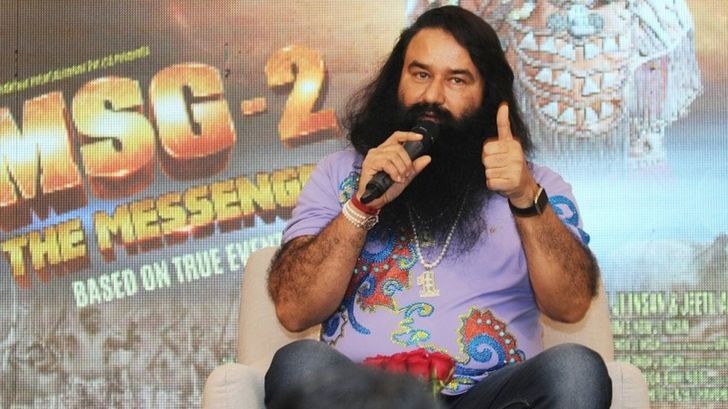 According to local reports, Gupta has also claimed that Ram Rahim used to make him sit in the living room of the underground den at the Dera headquarters in Sirsa, while Honeypreet was called into his inner sanctum alone.
Ram Rahim had tried to explain to Gupta that this arrangement had been put in place so Honeypreet could talk about her in-laws and new home without any interference or fear.
However, that logic apparently fell flat when Gupta one day caught Ram Rahim and Honeypreet in a compromising position.