The chase to nab Honeypreet Insan — possibly the closest aide of Dera Sacha Sauda chief and convicted rapist Gurmeet Ram Rahim singh — just got wider, with the authorities widening their net to catch her by issuing an international alert in her name.
Honeypreet — aka Priyanka Taneja — was projected to the world as Gurmeet's adopted daughter until several sources — including Honeypreet's divorced husband — spilt the beans on the "unusual relationship" between them.
She was apparently also part of the plan to help him escape after he was convicted of twin rapes last month. however, the Haryana Police foiled that plot, and Honeypreet has been on the run ever since.
Meanwhile, it has emerged that she might have taken shelter at the residence of some of her relatives, who had so far kept mum on the topic.
International alert
Haryana Director General of Police (DGP) BS Sandhu told reporters on Saturday, September, 23, that searches were still underway to nab Honeypreet, even as efforts were being made to ensure that she receive help from no one.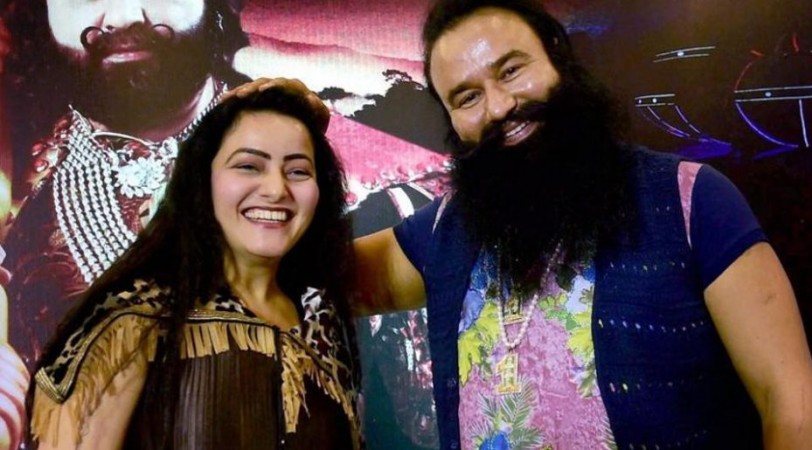 "Search operation is under way to nab three most wanted, including Honeypreet, Pawan Insan and Aditya Insan. International alert has been issued on them and teams are conducting raids to nab them," he was quoted by IANS as saying.
The police have booked all three — considered to be close to Gurmeet — on charges of sedition, inciting violence and criminal conspiracy because of the acts of vandalism and violence that erupted in the aftermath of Gurmeet's conviction in the rape cases late last month.
Delayed reaction?
Asked why Honeypreet had not been arrested right when Gurmeet was sent to jail, Sandhu explained that her role in the riots following the Dera chief's conviction had come to light only after August 25.
"Until August 25, no case was registered against Honeypreet. But after the arrest of Surender Dhiman, Honeypreet was found to be accused of provoking violence. Therefore, a case was registered against her and search was on to nab her," he told reporters.
Since then the police have tried to close in on Honeypreet from various quarters, even as Gurmeet has requested that she be allowed to visit him in prison because she was his masseuse.
Kin helping Honeypreet?
Meanwhile, it has emerged that relatives of Honeypreet may be helping her with shelter as she is on the run.
The in-laws of Honeypreet's brother — who stay in the Fazilka district of Punjab — have told local news outlets that she stayed with them for two days at their Abohar residence, but was too sad and withdrawn to talk to them.
They told a vernacular-language daily that she arrived in Abohar on August 28 with some people they thought were commandos and some Dera Sacha Sauda followers, and stayed with them till the next day.
She left on the evening of August 29, they have been quoted as saying.
It now remains to be seen what the police do with this information. What is sure is the family will have to answer some tough questions, like why they had not come forward with information all throughout this search, which is reaching the one-month mark.