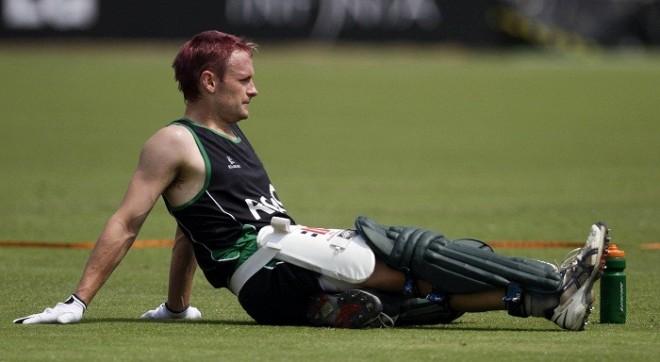 According to the latest schedule announced by the England and Wales Cricket Board, Ireland will come visiting for a historical four-day Test match which is slated to be held at Lord's from July 24 to July 27.
This holds special significance, as this one-off Test finds a mention along with the Ashes and the ICC Cricket World Cup which also takes place in England.
Ireland come visiting after their impressive Test debut
Ireland got their Test status last year and played their maiden match against Pakistan and put up a stellar show. Although they were on the losing side, the team showed enough promise over the course of the Test to give ample indications of the quality in the side.
As per the itinerary, the England side will commence their home summer with a Limited overs series against Pakistan which will include a one-off T20I and five-match ODI series.
"Next summer's schedule - with an ICC Cricket World Cup and an Ashes series at its heart is truly a season to savour for cricket fans of all ages, nationalities and cultures. It is a once-in-a-generation opportunity for us to build an even bigger following for all formats of the game," Tom Harrison, the ECB CEO, informed the media.
Further, he said that the Test against Ireland will be a great occasion for the England side to test their mettle after their impressive performance against Pakistan.
https://twitter.com/MichaelVaughan/status/1020015672896704512
Former England captain Michael Vaughan welcomed this development and he perhaps echoed the sentiments of the rest of the cricketing world as Ireland playing at Lord's is certainly a huge step in the right direction for the young Test nation.
It should be mentioned here that several Ireland players do ply their trade in the county circuit which should hold them in great shape come the momentous occasion.
"We fully supported the ICC's decision to award Full Membership to Cricket Ireland and we expect next summer's inaugural Test Match at Lord's against our neighbours to be a historic celebration for all Irish cricket fans," Harrison further added.