When you talk about a "Perfect Ten" in Indian cricket history, you remember former captain and leg-spin great Anil Kumble. Now, India is on the threshold of another "Perfect Ten", this time at Kumble's home ground - M Chinnaswamy Stadium in Bengaluru.
Today (September 28), India will step onto the field with an aim to create history. The Virat Kohli-led side is on a high with nine ODI victories on the trot. Now, another success, in the fourth game of the five-match series against Australia on Thursday, puts "Men in Blue" in elite company.
No Indian team had previously won 10 ODIs in a row. The current sequence of nine (from July 6, 2017 onwards) is the best, which was achieved earlier too – between November 2008 and February 2009 under Mahendra Singh Dhoni's captaincy.
Also read: India-Australia series schedule
On current form, one would back India to score another success over the Steve Smith-led outfit and make it 4-0 going to Nagpur for Sunday's (October 1) game five.
But you can never discount the opposition. And also inclement weather might stand in the way of India's bid to rewrite history books.
India's last ODI defeat was against West Indies in July 2017. After that they beat the Caribbean side in one ODI and followed that with 5-0 demolition of Sri Lanka and now hold 3-0 advantage over the Australians.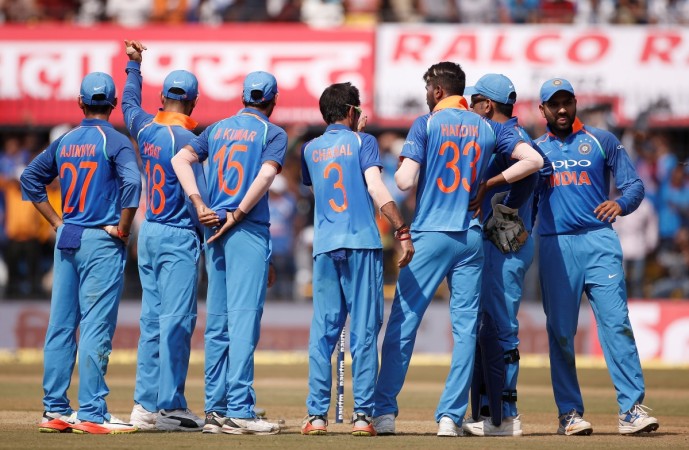 Bengaluru has been witness to heavy rains over the past few days and showers are predicted today too. But the Chinnaswamy Stadium is equipped with the state-of-the-art SubAir system which gives plenty of hope.
The SubAir system allows ground to dry fast. Once the rain stops completely, within 20 minutes, the playing arena will be ready to resume contest.
Despite the series in the bag, Kohli has promised "ruthless" cricket in the remaining two games. If India stay true to form, then "Perfect Ten" should arrive tonight at Kohli's second home.
Kohli is the captain of Indian Premier League (IPL) franchise Royal Challengers Bangalore (RCB). Fans in Bengaluru love the captain and a record win would be a perfect Dasara festival gift for them.
Kumble's "Perfect Ten" was achieved in Delhi in 1999 against Pakistan as he took all 10 wickets in a Test innings at Feroz Shah Kotla. Now another "Perfect Ten" beckons after 18 years.