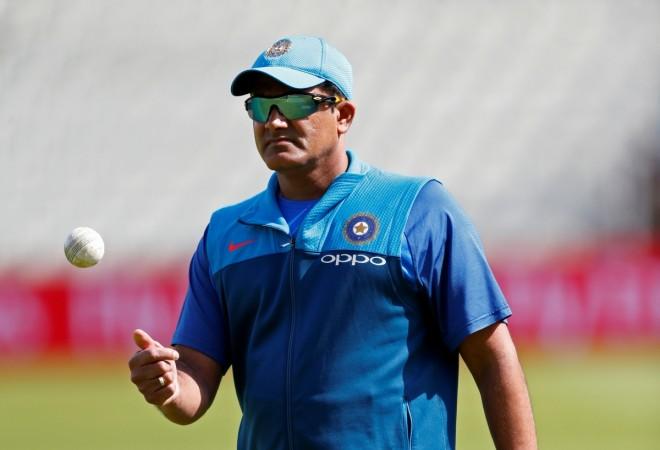 Last year in England, the ICC Champions Trophy was dubbed as "smart" as some batsmen used chip-installed bats. Now, Tamil Nadu Premier League (TNPL) too will go the same way, thanks to former India captain Anil Kumble.
TNPL will be the first-ever Twenty20 tournament in India to introduce "Smart Bats". It has been made possible by Kumble, who has founded Spektacom.
A chip-like sticker is put on a bat and this will make the willow "Smart Bat". This helps the batsman analyse his game better. Through this innovative technology from Kumble's company, bat speed, power, where the ball has hit the bat and other data will be available in real time.
On June 21, Kumble, who quit as India coach last year, announced that his company had tied up with TNPL.
"I am thankful to TNPL for giving Spektacom an opportunity to debut in a tournament that will be viewed by millions. Spektacom is a unique concept whereby a chip-like sticker is stuck at the top-end behind the bat. When a batsman hits the ball, one can judge the power with which he hits and also the areas (sweet spot and so on) by monitoring it on a mobile phone with an app," Kumble said in Chennai on Thursday.
"It is a sensor-based technology which operates with a smart sticker. Once you put the sticker on the bat, it becomes a smart bat," he added.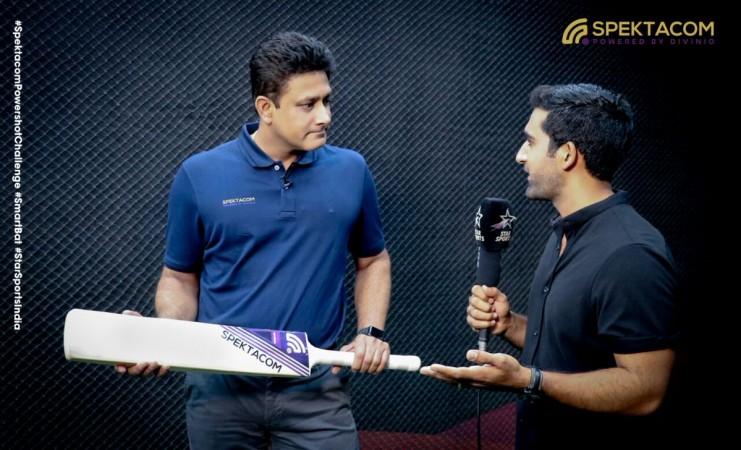 On its website, Spektacom said, "Spektacom has a mission of revolutionising sports through technology. Spektacom hopes to harness and power the convergence revolution of data, machine learning and artificial intelligence."
TNPL's example might be followed by other leagues in the country and abroad. Also, it remains to be seen whether the Virat Kohli-led Team India uses this in future.
During 2017 Champions Trophy, where Kumble-coached India lost to Pakistan in the final, "Smart Bats" were used for the first time.
The technology, powered by Intel, was used by some of the Indian batsmen as well.
"The new bat sensor powered by the Intel Curie technology that can be mounted on any cricket bat to generate data for every stroke that the batsman plays. With this technology, parameters like back-lift, bat speed and follow-through can be tracked for every cricket stroke. Several batsmen will use these bat sensors in the games at the 2017 Champions Trophy, enabling new insights on stroke play and rich story-telling in the broadcast. Analytics from the sensor will be available for fans to analyse," ICC had said then.
TNPL, in its third edition this year, will be played from July 11 to August 12.