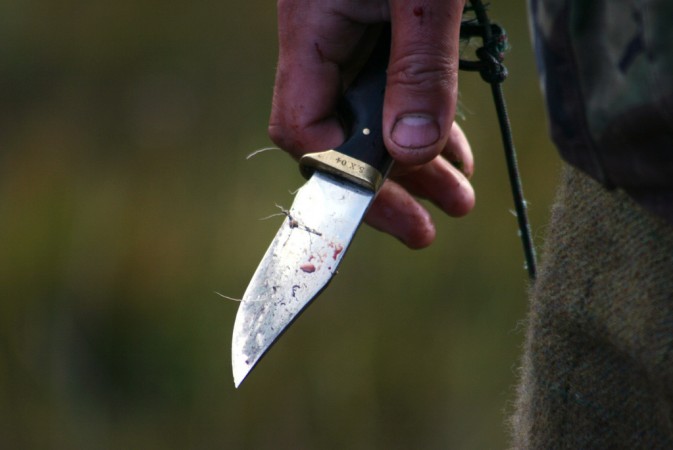 Update: May 2, 12:22 p.m. IST — The Islamic State group has claimed responsibility for the attack on a Hindu tailor in Bangladesh's Tangail district.
The police have taken three people into custody for the murder that took place on Saturday. The police have also said that they're considering other motives for the murder apart from ISIS' claim, CNN reported.
Original Story — A Hindu tailor was hacked to death in Bangladesh's Tangail district area by three bike-borne unidentified men on Saturday. Nikhil Joarder, in his 50s, was attacked outside his shop.
Joarder was arrested in 2012 for making anti-Islam remarks, BBC reported. The police suspect that the previous comments made by the tailor was the reason behind the attack.
"Three young men riding a motorcycle have come to Nikhil's shop around 12pm and called him to nearby road on which they hacked him. The killers left the spot promptly after the incident," Gopalpur police station Officer-in-Charge (OC) Mohammad Abdul Jalil told the Dhaka Tribune.
"They swooped on him with machetes and kept on stabbing him, confirming his death," Aslam Khan, additional superintendent of Tangail (Gopalpur Circle), told the Daily Star.
A bag with "bomb-like object" has been recovered from near the body, the police told the Bangladesh based paper. A bomb disposal squad was summoned to investigate the contents of the bag.
There have been a spate of fresh attacks on people who question radical Islam, including two gay rights activists. The attacks on them were claimed by the Islamic State group, which is present in the country by their own admission. The Bangladesh government, however, denies their presence.
On Monday, Julhas Mannan, editor of the only LGBT magazine Rupban, and Tanay Mojumdar were murdered by unidentified people.
U.S. State Secretary John Kerry urged for investigation into the killings, according to Business Insider. Prime Minister Sheikh Hassina had said that the murderers will be prosecuted, according to News24.
Last week, a professor of English literature Rezaul Karim Siddique was killed by some men. The responsibility for the attack was claimed by the Islamic State group, according to BBC.