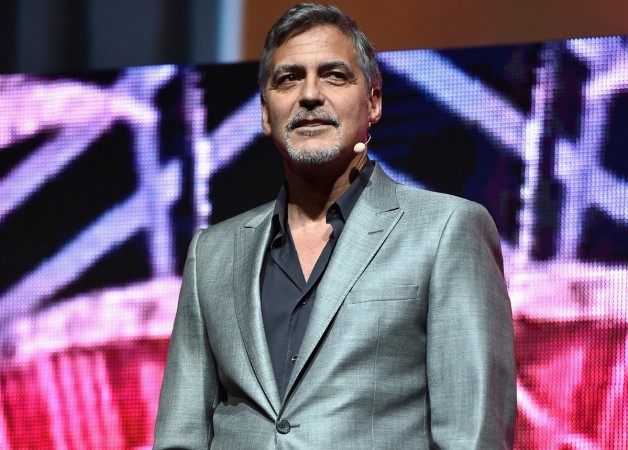 After Forbes revealed that Scarlett Johansson was the highest paid actress of 2018, the publication has now announced that George Clooney is the highest paid actor. And he has tequila to thank it for.
The 57-year-old actor's large portion of earnings came from selling his Casamigos Tequila Company for $1 billion in June 2017. Apart from that, his production company Smokehouse produced Ocean's 8 which released a couple of months ago and earned more than $408 million worldwide box office collection. To top it off, he also appeared in a few advertisements including Nespresso.
So, how much did he earn over the past one year? The outlet revealed Clooney collected $239 million over the past one year. While no one could come anywhere close to Clooney's stunning income from 2017-2018, The Rock did cement the second position with $124 million through the 12 months.
Dwayne Johansson found the second place thanks to the role in Jumanji: Welcome to the Jungle and Skyscraper. Forbes reported that his 113 million followers on social media helped him loop deals as well.
The third spot was taken by Avengers: Infinity War star Robert Downey Jr. The Iron Man of Marvel Cinematic Universe earned $81 million thanks to Spider-Man: Homecoming and Infinity War. His Avengers co-star Chris Hemsworth stands fourth on the list. The Aussie actor's $64.5 million earnings come largely from Thor: Ragnarok. Jackie Chan rounded off the top five list with $45.5 million pay.
Two Indian actors were also part of the top 10 highest paid list:
George Clooney – $239m
Dwayne Johnson – $119m
Robert Downey Jr – $79m
Chris Hemsworth – $64.5m
Jackie Chan – $45.5m
Will Smith – $42m
Akshay Kumar – $40.5m
Adam Sandler – $39.5m
Chris Evans – $34m
Salman Khan – $33.5m