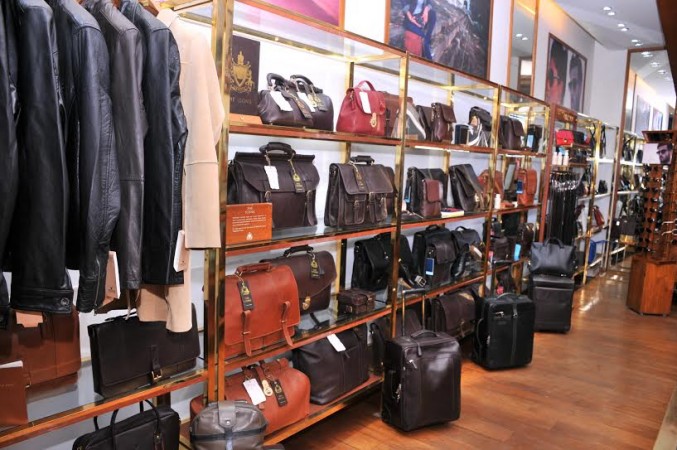 BANGALORE, India — India's consumer market is getting increasingly conscious by the day about what it totes. Aspirational brands, such as Hidesign, are striving to carve a niche for themselves in India while focusing on improving their presence in the global market.
Dilip Kapur, Hidesign's president, spoke to International Business Times about the challenges and opportunities of operating in such a highly competitive market. Here are the edited excerpts from the interaction.
IBT: How did Hidesign come about?
Dilip Kapur: Hidesign came about out of a belief of being very environment conscious and a strong focus on the natural ingredients. These values remain with the company to this day.
IBT: What market strategy has Hidesign followed so far?
Dilip Kapur: Initially, Hidesign as a brand was primarily focused on the international market. We were interested in having our own design and our own way of working. We didn't produce for anybody else — something unique to a company at that point in time. Until 2000, we were only selling in overseas markets.
This was also the time we started opening stores because we couldn't find distributors in India, even though there were a lot of established distributors outside India. As a result, the brand grew more directly and organically in India. It was more in touch with the consumer here. The Indian growth story has largely contributed to our own growth story.
IBT: Since entering the Indian market, how has Hidesign, and the market in general, evolved?
Dilip Kapur: In the recent years, we have seen India evolve as the main market for Hidesign. However, we are again realigning our focus back on the international market. We have relaunched Hidesign America and Hidesign UK. We were always present in these countries, but through distributors.
Now we are going to these markets directly, with a greater focus on the consumer and the brand itself and a little less focus on the sales per se. We are also entering new countries such as Dubai and Oman in the Middle East. We are also foraying into Africa.
IBT: What makes the African markets interesting for Hidesign?
Dilip Kapur: We are launching in Kenya and Congo. These are countries that are going through similar type of growth trajectories India has already been through. There is an aspirational quality to the brand in these markets and unlike Italy and other markets which are already saturated these markets are more open to new brands.
IBT: How is Hidesign performing financially?
Dilip Kapur: Every year, we invest around Rs.20 crores. Our revenue for 2014-15, was between Rs.150 crores and Rs.160 crores. India being the largest market, contributes between 75 percent and 80 percent of our revenue followed by the U.K., Australia and the USA. Almost 20 percent of our international business comes from the U.K. alone. In India, we have 74 exclusive distributors and 150 shop-in-shops. In India, the NCR (National Capital Region) gives us the maximum sales.
IBT: What are the major challenges that Hidesign faces in the India market?
Dilip Kapur: In India, the primary challenge is the real estate. Real estate is scarce and expensive. It is also difficult to get good management staff and the attrition rates are also high.
IBT: Quite often, the customer has difficulty associating Hidesign as an Indian-origin brand. Is that intentional?
Dilip Kapur: It is true that people have difficulty thinking Hidesign is an Indian origin brand because it represents an international lifestyle and not typically an Indian lifestyle. However, it is from India. Even to an Indian, we represent a cosmopolitan international lifestyle.
We are now making a bag for Fabindia. The partnership will be a very simple one wherein we will be designing and making the bags exclusively for them and they will be selling it.
IBT: How are you looking at the online marketplace?
Dilip Kapur: We look at the online market as just another platform. Hidesign has a strong focus on its online strategy. We are very focused on giving the same experience to the online buyer. We are also exploring partnership with brands such as Amazon. In the last year, the visitors on our website have gone from 30,000 a month to over 140,000 per month. We have no interest in luring customers by giving unrealistic discounts.
IBT: In a market that is witnessing an increasingly number of players, how do you plan to retain your edge over your competitors?
Dilip Kapur: One major advantage that we have over other similar brands is our first mover advantage. We already have a connect with our consumers and thus, a certain client base. Having gone to the market directly, we are more aware of the aspirations and needs of the Indian customer. Our distribution network is a well established one. Importantly, the India market as it evolves will get more segmented and our positions more defined.