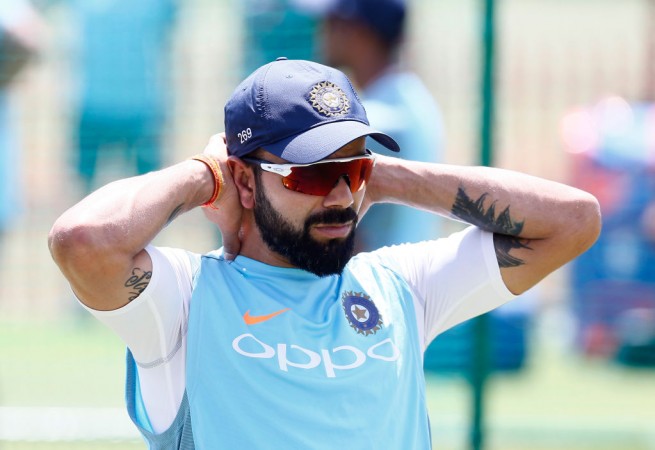 South Africa pacer Vernon Philander on Monday (January 22) seconded Ravi Shastri's comments on lack of preparation time for the ongoing tour as one of the reasons for visitors' defeats in the three-match series.
The leader of the South African pace attack though maintained that the hosts played "better cricket" to end up on the winning side.
Shastri spoke about the series loss for the first time since India conceded the three-Test rubber with a 135-run loss in Centurion last week. While not calling it an excuse, the head coach said India could have benefited from "another 10 days of practice" in the "Rainbow Nation".
Notably, India landed in South Africa, three days after completing their long Test and limited-over assignments against Sri Lanka (in November-December) at home.
Virat Kohli and co. had less than a week's time to get used to South African conditions. The visitors also cancelled their only warm-up match earlier this month and opted for training sessions.
"Camping here 10 days earlier might have helped them a little bit, but that's unfortunately their call to make. As far as result is concerned, we played the better cricket and deserve the results at the end of the day," Philander said in Johannesburg on Monday.
He added: "I am sure their management team has sat down with their players and asked what suits them better. There is always difference in how two teams play [in same conditions] and we prepare as best as we can."
Team India's concerns over 'cramped' schedule
The Board of Control for Cricket in India (BCCI) has been criticised for poor scheduling ahead of India's first big overseas tour in two years. Former cricketers, including Bishan Singh Bedi and Harbhajan Singh, have stressed on the futility of the home series against Sri Lanka.
It had emerged that the Indian team management wanted a shortened series against Sri Lanka in order to prepare for the South Africa tour. However, the BCCI ignored the team's requests.
Captain Kohli also had lamented the "cramped" cricket schedule and expressed disappointment at not having a month's preparation time for the ongoing tour.
Meanwhile, India will be looking to avoid an unprecedented 3-0 whitewash in South Africa when they take on the hosts in the third and final Test from Wednesday, January 24 in Johannesburg.