While politicians often make news for a lot of controversial statements and the digs that they take at each other, an Andhra Pradesh lawmaker has hit headlines for a very different and unexpected reason. Nimmala Rama Naidu, a lawmaker of the Telugu Desam Party (TDP) has garnered praise for sleeping in a crematorium just to convince construction workers that there were no ghosts.
Naidu is said to have eaten his dinner at the crematorium, after which he slept on a folding cot. He then went home in the morning and returned later to oversee the construction work underway at the graveyard.
Speaking of why he slept at the crematorium, he told Hindustan Times that he wanted to "instil confidence" among people working at the spot.
"I am going to sleep in the same place for another two or three days. This is to instil confidence among the workers, who were otherwise scared of entering the premises to take up the construction," Naidu said, adding that the graveyard had often been neglected as workers feared ghosts and were sceptical of entering the site.
He said that the graveyard did not have proper facilities and often faced issues of water-logging, especially during the rainy season.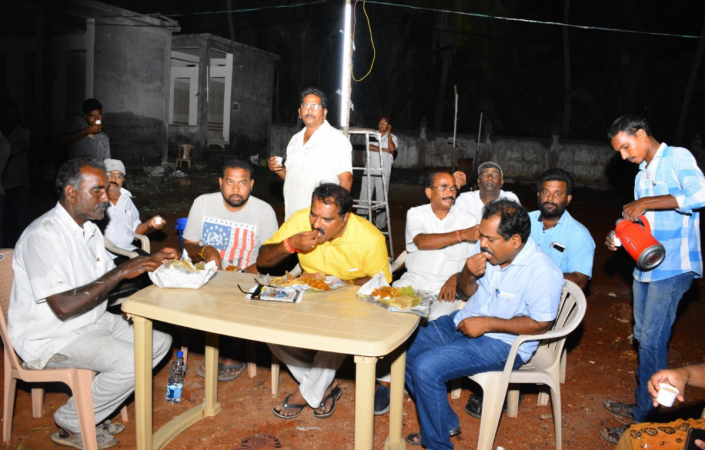 "There is no water facility for the people to take a bath after cremating the deceased. What is more, there is a huge garbage dumping yard just adjacent to it emanating stench," he told HT.
Naidu has reportedly been pushing for the renovation of the graveyard and after much efforts even got Rs 3 crore sanctioned by the government. However, things weren't easy after this either. While he did manage to find a contractor to take up the work, the labourers reportedly got scared after coming across a half-burnt corpse and refused to continue work fearing ghosts.
The Andhra Pradesh MLA then decided that this is the only way he could convince the workers that there was nothing to worry about.
"I slept in the premises the whole night. And the trick worked. On Saturday, about 50 workers returned to work to resume the construction," he explained.
However, things weren't as smooth as he expected them to be. No, there weren't ghosts and nothing haunted him, but he said that there were a lot of mosquitoes at the crematorium and he said would get a mosquito net along.
"And, of course, I had to bear with the foul smell from the dumping yard," he added.