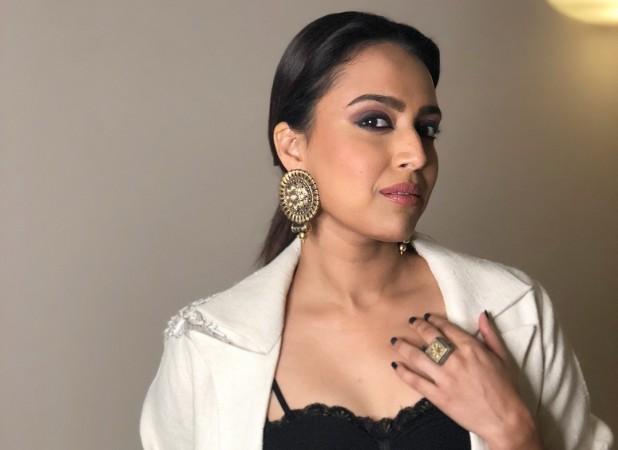 Bollywood actress Swara Bhasker, who has been quite active on social media, has temporarily deactivated her Twitter account. When you search for her verified account with the handle @ReallySwara, Twitter does not show any results.
According to reports, the Veere Di Wedding actress has taken time off from the micro-blogging site due to incessant trolling on her posts. Recently, she faced massive flak for her tweet that read: "Some assholes with big caste pride, tied men to a jeep, flogged them publicly and recorded it."
Her comment was in reference to the Una case in which Dalits were tied to a jeep and flogged. She also spoke about how it was recorded and circulated on social media. Swara had used hashtags like #ButLiberalsAreFanatics #SadhguruSays in her tweet.
However, people misinterpreted the tweet and believed that she was referring to the incident in which a man was tied to an Indian Army jeep by Major Leetul Gogoi as human shield from stone pelters in Srinagar last year.
When she was asked whether this incessant trolling was the reason behind deactivating her Twitter account, Swara refuted the claims, "All other reasons being ascribed are mere speculation and gossip."
However, she is active on other social media platforms like Facebook and Instagram.
When asked about the real reason, she said, "I deactivated it. Digital detox. (I) will be back when I return to India next week."
"I wasn't able to enjoy my holiday and was all the time tracking what's happening in India. I just felt I'm getting addicted to Twitter," she added.
The actress is currently holidaying in Europe and has been generously sharing pictures of her trip on Instagram.
(With inputs from PTI)