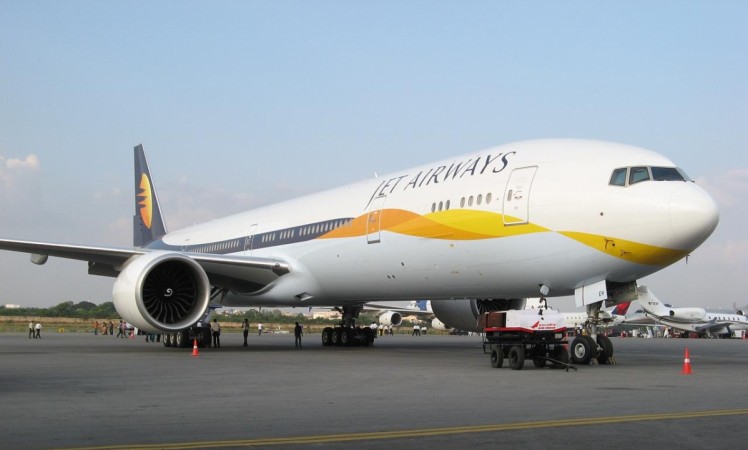 A Jet Airways flight, going from Delhi to Doha in Qatar, was on Monday morning diverted to Pakistan over a medical emergency. The exact nature of the medical emergency has not been elaborated on yet, but the passenger whose ailment resulted in the health emergency succumbed when the flight landed in Karachi. The plane returned a day later.
Jet Airways, in a statement released around 11 am on Tuesday, said: "Our flight 9W 202 of November 7, 2016, from Delhi to Doha was diverted to Karachi due to a medical health emergency. Since one of the guests developed a medical condition, the Captain decided to land at the nearest airport, given the emergency."
It went on to add: "Medical assistance was duly coordinated prior to the flight's arrival, however, the guest succumbed on arrival in Karachi." The carrier also said: "We have taken utmost care to ensure that the family of the deceased is duly informed and are also providing all the required assistance."
Soon after the statement was released on Tuesday, Jet Airways said on Twitter: "Flight 9W 202 with 141 guests on board has just returned from Karachi and landed in Delhi at 1100 hours." It added: "Our customer service team is already present at the airport to assist guests with re-accommodation on alternate flights."
However, it was not immediately clear why the plane, which had, according to Jet Airways' own statement, been diverted to Karachi on Monday, November 7, had to wait a whole day in Pakistan before returning to India, and what happened to the 140 other people on board it during that time.
It was also not immediately clear why Jet Airways brought the flight back to India instead of sending it onwards in its journey to the Qatari capital.
The airline said in another tweet on Tuesday: "Guests have deplaned and our Delhi airport team is providing all required assistance, including refreshments and hotel accommodation."