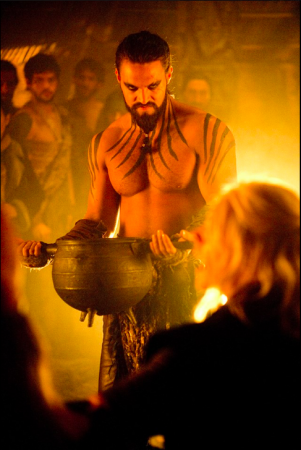 There are a few perks of being the CEO of HBO, one of them is that you get to watch Game of Thrones episodes before everyone else.
Unlike the previous seasons of Game of Thrones, the upcoming season eight is going to be longer and more intimate. HBO's CEO has apparently seen all the episodes of Game of Thrones season 8 and described them as watching six feature films. At the same time, he praised the creators of Game of Thrones for going beyond the expectations.
HBO's chief Richard Plepler recently revealed to Variety that he has seen the rough cuts of the popular TV series and it's a spectacle.
"The guys have done six movies. The reaction I had while watching them was, 'I'm watching a movie.'"
Richard Plepler also talked about Game of Thrones showrunners, David Benioff and D. B. Weiss, and praised them for their exceptional work in the epic fantasy drama series.
"They knew the bar was high. They've exceeded the bar. I've watched them twice without any CGI and I'm in awe. Everybody's in for an extraordinary treat of storytelling and of magical, magical production."
The first footage of Game of Thrones season 8 was revealed on January 6 and it showed Sansa Stark meeting Daenerys Targaryen. In the short clip, we also saw an impressed Jon Snow and from the looks of it, viewers are sure that during Sansa's meeting with Dany, Jon is clueless about his real identity.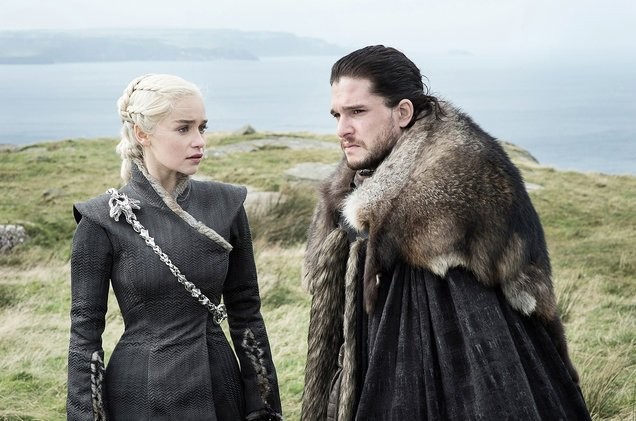 This will be the final season of HBO's Game of Thrones and it will largely consist of original content not found currently in George R. R. Martin's A Song of Ice and Fire series. The upcoming season will take the inspiration from the material provided by Martin from his upcoming novels in the series, The Winds of Winter and A Dream of Spring.
Game of Thrones will premier on HBO in April 2019 and will feature an ensemble cast of Peter Dinklage, Nikolaj Coster-Waldau, Lena Headey, Sophie Turner, Maisie Williams, and others. Fans from all around the world are desperately waiting to see the first full-length trailer of the upcoming season which may release by the end of this month.