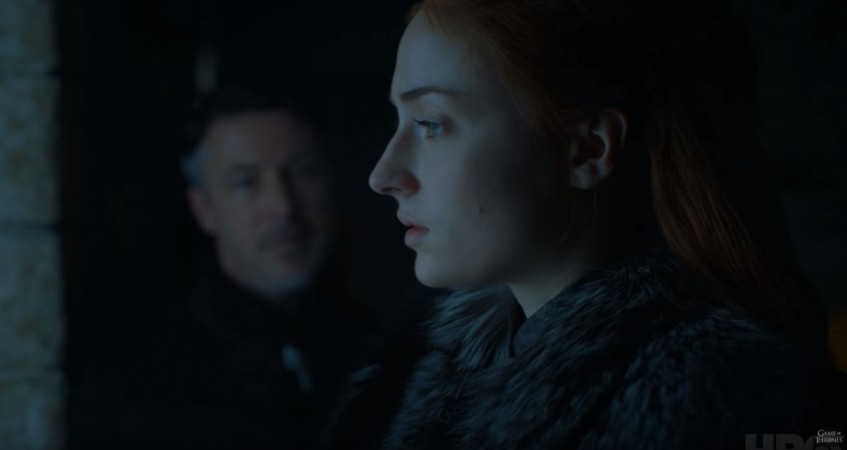 In the published works of George RR Martin, Sansa Stark is described as the Ice Queen who is kissed by fire. Her hair is like flames, and she has a warm smile. But her eyes convey a different story altogether as they are like ice, like the wildness that runs in her veins. Whereas, Daenerys Targaryen is described as the Fire Queen who is kissed by ice. Her hair is like snow, and she has a cold distant look. Her smile is like fire, like the madness in her heart.
Based on the above description alone, fans would be looking forward to seeing how Sansa Stark will come face to face with Daenerys Targaryen.
As earlier reported, HBO has released its 2019 lineup that shows how Sansa gives away Winterfell to Dany. This would be the first time when these two important characters from the series will meet.
It won't be wrong to say that both Sansa and Daenerys has a more or less similar storyline. They both were married against their will and over the course of the story, they both have lost their husbands. At the same time, both of their family members were brutally murdered by the hands of the Lannisters. In addition to this, both Sansa and Daenerys have been sold off, raped, beaten up, traumatized, and there were several such instances that showed that they were inches away from being killed or murdered.
Over the last six seasons, Sansa Stark has come out has a politically savvy — her decision to order Littfinger's execution proved that she is a capable ruler. On the other hand, Daenerys has proved that she is a powerful conqueror who uses her brains and takes the decision which benefits her people.
It won't be wrong to say that at the beginning Sansa Stark might enter into the conversation from a political standpoint alone. With a great introduction by Jon Snow, there seems to be no logical reason for Sansa to not ally with Daenerys Targaryen.
Apart from this, Sansa and Daenerys' meeting is important for another reason as well. At the Winterfell, Sansa is not alone. She is accompanied by her younger sister Arya Stark and her younger brother Bran Stark. The latter of whom knows the true relationship between Daenerys and Jon Snow. There is a huge possibility that in that particular episode of Game of Thrones when Daenerys Targaryen will come to Winterfell with her new romantic partner Jon Snow, Bran Stark will come forward and reveal the true identity of Jon Snow, that may jeopardize Jon and Daenerys' love affair.
Game of Thrones season 8's trailer may release in the coming weeks. Stay tuned for more insight into HBO's epic fantasy drama series.