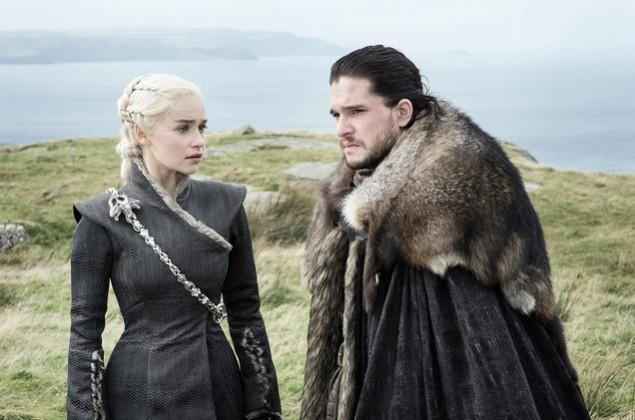 Game of Thrones season eight is going to be massive in every sense. With the final season, Game of Thrones will be wrapping up almost all of the stories like who will sit on Iron Throne? Is Cersei Lannister really pregnant? What will happen to the Seven Kingdoms when the Night King will finally come on his dragon? But fans of this epic fantasy saga are eagerly waiting for the episode when Jon Snow (Kit Harington) will learn the true identity of himself and how being a Targaryen will affect his incestuous relationship with his aunt Daenerys Targaryen (Emilia Clarke).
As of now, Jon Snow and Daenerys Targaryen are in love but things will become extremely complicated when Jon will know his true identity. While speaking to TV Insider, Kit Harington said following:
"Jon is someone who plays by the book. He cannot lie. Finding out about Dany would be very hard for him."
In Game of Thrones world, Jon Snow plays one of the most important characters. He was first introduced as the illegitimate son of Ned Stark. During the first few seasons, the identity of his mother was not disclosed but fans had a pretty good idea that Jon is not Ned's son.
In Game of Thrones season 7's final episode, fans finally learned the truth of Jon Snow's parents and it literally made everyone wonder the consequences he has to face in the final season. It was shown in the finale episode of season seven that Daenerys's father, Aerys, who is better known as The Mad King, ruled the Iron Throne. During that time, his son, Rhaegar Targaryen, married to Elia Martell — sister of Oberyn Martell.
As per the story, Rhaegar was not faithful to Elia and ended up running off with Ned Stark's sister, Lyanna, who at that time was betrothed to Robert Baratheon. Upon finding the truth of Rhaegar and Lyanna's affair, Robert started a war to overthrow The Mad King and kill his son.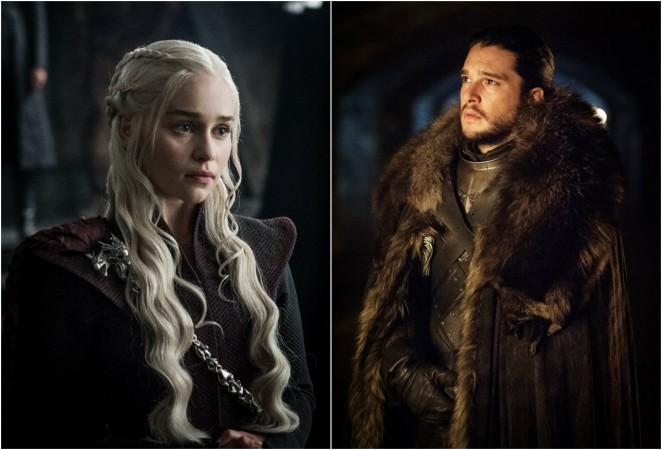 Soon after that, Lyanna was discovered by her brother in a place known as The Tower of Joy. After Lyanna tells Ned that "If Robert finds out he'll kill him. You know he will. You have to protect him. Promise me, Ned," the young lad agrees to adopt his nephew and call him his own illegitimate son.
As per the story, Jon is really a Targaryen - the true heir of the Iron Throne. At the same time, it makes him Daenerys's nephew. If it is going to be hard for Jon Snow, then it would make Daenerys' path to Iron Throne extremely difficult.
"She truly loves Jon. Were she to find out about his title, it would cut deep," Emilia Clarke recently said.
Game of Thrones season eight will air on HBO in April 2019.